Are you looking for the right Father's Day gift for the father who has done so much for you? Father's Day is approaching, so you'll have to hurry.
But what can be the finest Father's Day gift ideas, though? It's not as if every parent has the same characteristics. Each parent is unique in his own way, making him the perfect father for each of us. So, it is a must for you to give the gift that suits your father's preferences.
Finding the gift guide that suits or meets your father's personality can be daunting. And it is even harder if you want the gift to be something personalized and made up of sustainable products that will last for years. 
This is why we put together this ultimate father's day gift guide to help you find the perfect father's day gift for 2022. You will find gift ideas for every dad with a different personality that is eco-friendly and sustainable.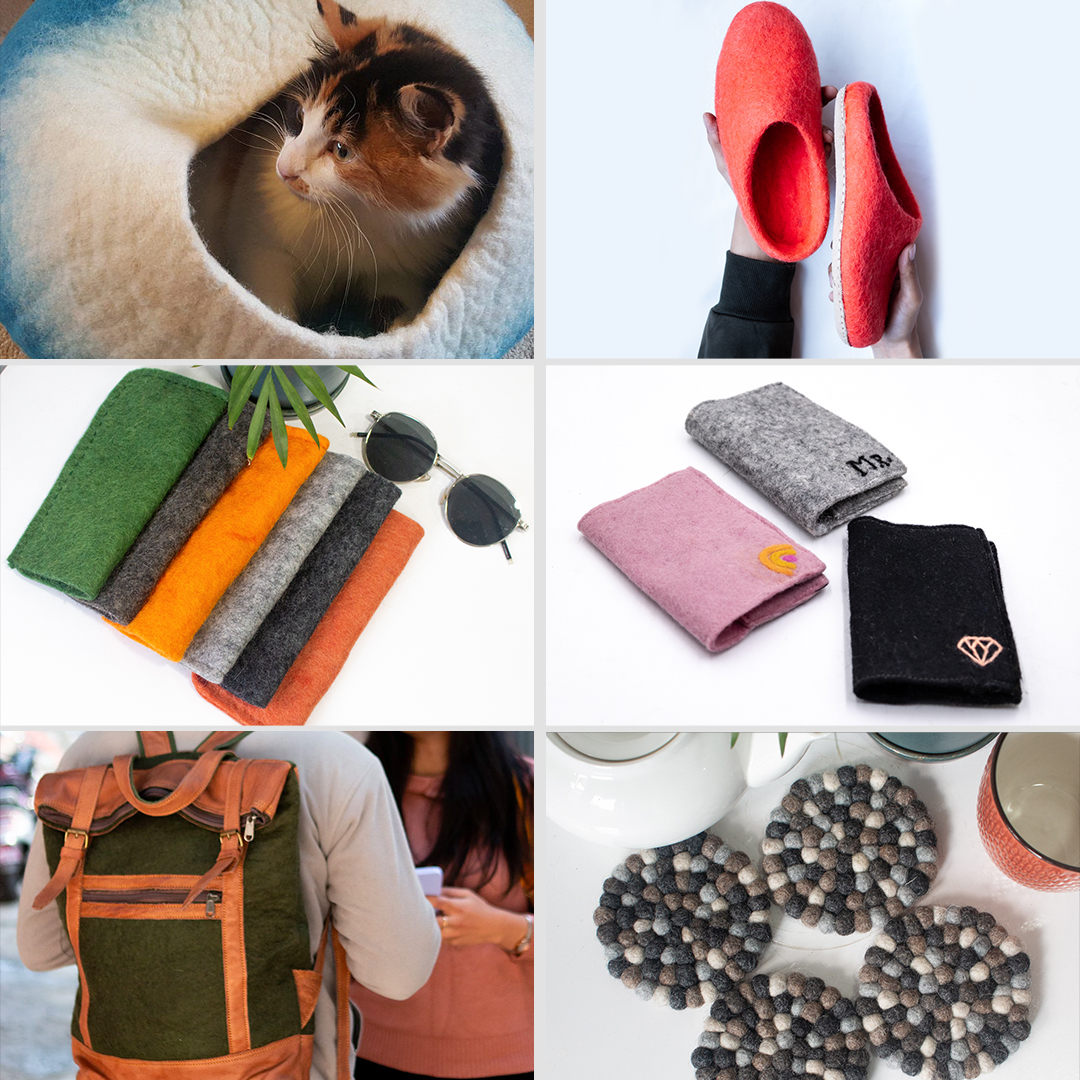 From tech-savvy to workaholic dads, here are some of the amazing wool-felt fathers' day gifts to give to your father this year. 
Bag For Workaholic Dad
Is your dad one of the workaholic fathers whose daily routine comprises most of the time involved in work? Or is your dad one of the technophiles who needs to keep his laptop by his side now and then?
A bag can be the perfect gift for such a techie workaholic personality dad. But the question remains which or what type of bag to gift? Finding stylish work or laptop bags that can hold mandatory items like laptops as well as other necessary daily items for your dad can be tiresome.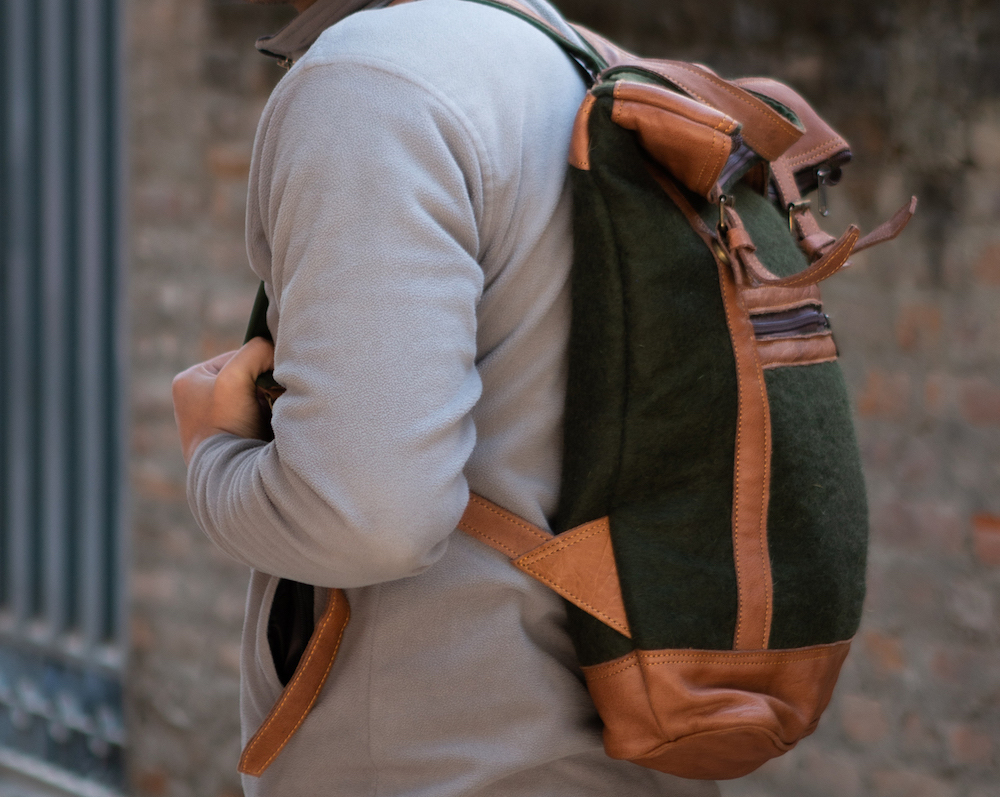 Well, a felt bag can be simple fathers day gift idea for this year. Felt bags and laptop bags can be the best option if you are looking for something that holds all the essentials as well as looks trendy at the same time.
Felt bags are versatile and practical and come in a variety of colors that are perfect for keeping your phone, keys, and other essentials organized. Durable, lightweight, and compact, choose a design that fits your dad's personality and lifestyle.
Passport Cover For Traveller Dad
Be it a passion to travel or just travels related to the work, some dads are often taking the skies for swift transport. This father's day give your dad the gift that will make their travel document safe when they take their next flight.
Felt passport covers are the perfect gift for such a father as well as the best travel accessory for them. They look great and they come in handy too. Felt passport covers aren't just for looks. They also protect from scratches and bumps.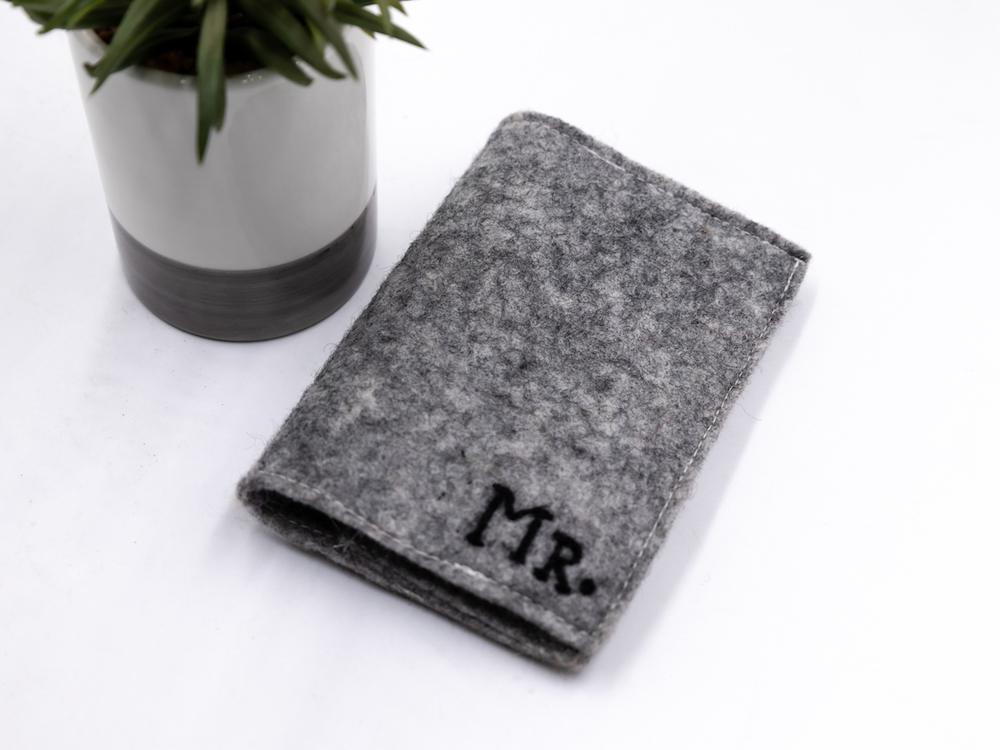 Made to suit your dad's personality, these felt passport covers are the affordable father's day gift you can buy. Not only are they affordable, but it also saves your father's passport from sustaining damage when they toss them in their bag or cramp them in their pocket without any cover. But what if
Give your father the joy of traveling with our felt passport cover that you can buy in our Etsy shop. 
Eyeglass Cover For The Reader Dad
Sunglasses or even normal eyeglasses have been the top fashion style for years now. It is not uncommon for your dad to own a couple of those for his daily use. But does your dad leave his reading glasses or sunglasses lying here and there? Or maybe he keeps wearing them for not having places to keep them safe.
Glasses do need regular cleaning and maintenance. And, if you don't take care of them properly, they can become damaged and unusable.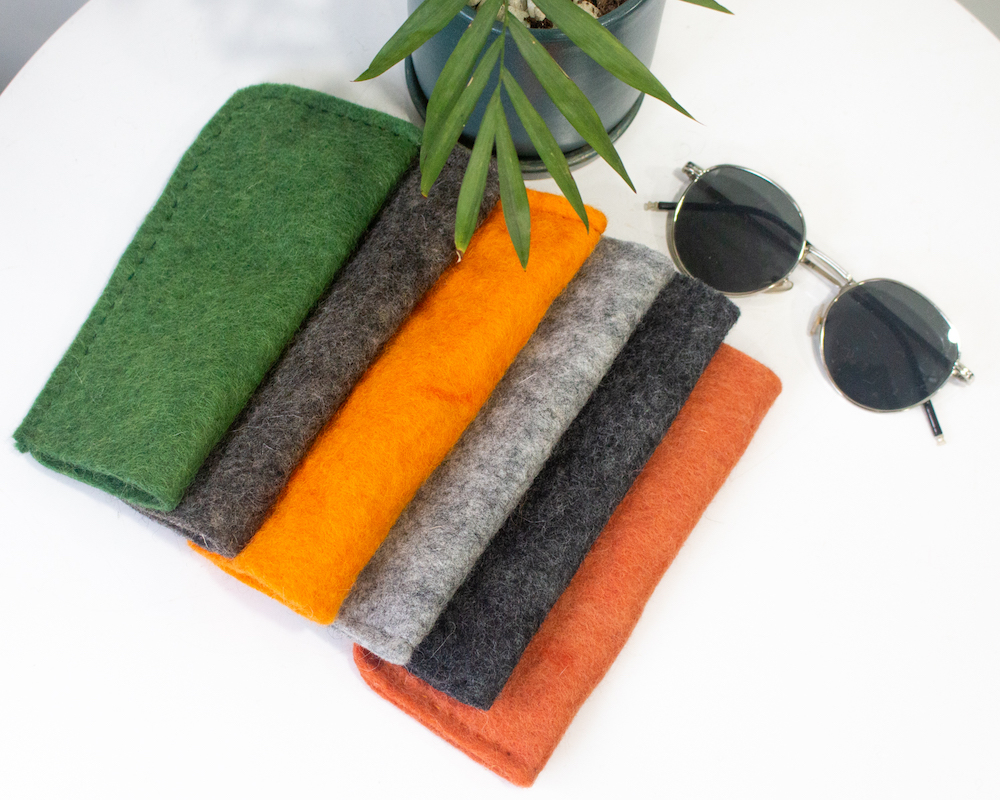 Well, it's time you give your dad's eyes a break with this fashionable eyeglass cover. The perfect gift for father's day, our handmade wool felt eyeglass cover will help keep your glasses protected while he is not using them.  
Perfect fit to most of the glasses out there, these felt glass covers are durable and handy for your dad. Find many color options to make your dad look great, you can easily find them at an affordable price from here. 
Coasters For Drinker Dad
Doesn't every dad love a perfect morning coffee? Or maybe tea or just normal water. I am pretty sure they all do if not maybe some evening shots are sure. Be it his morning coffee or evening drinks, having a water ring or moisture on the table is constant.
Drinks sure do help keep your dad refreshed throughout the day but the moisture from the drinks will keep his table messy. A simple coaster can help to keep the table clean and organized.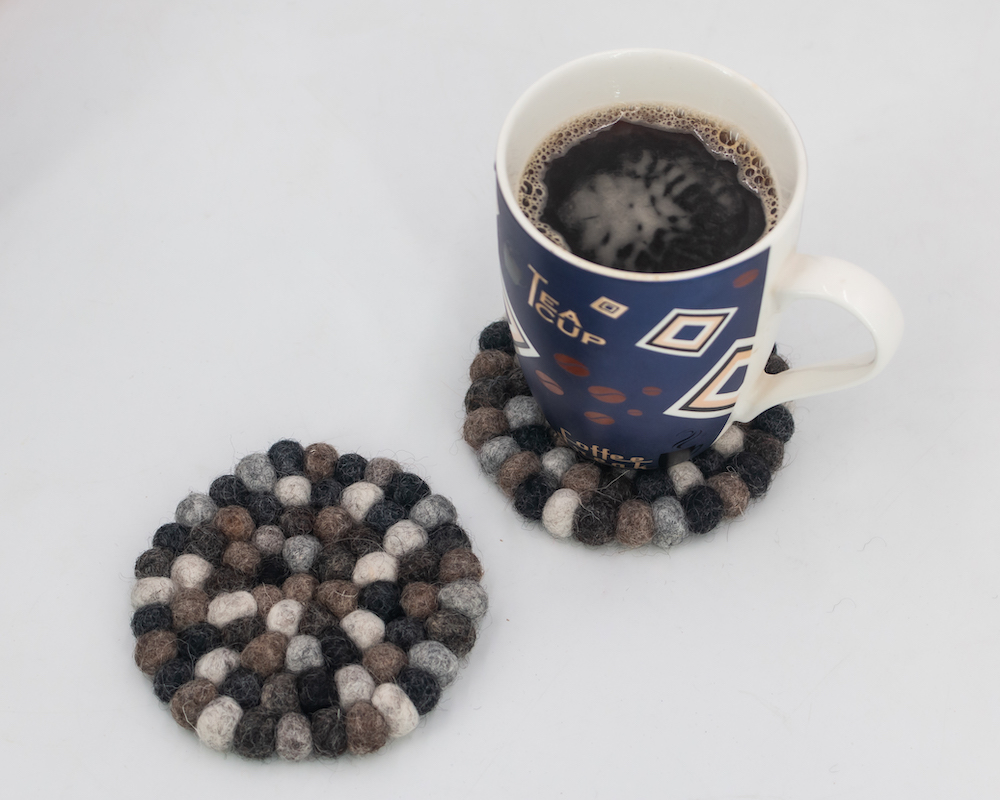 Our felt coaster will be the perfect gift to dad this father's day. Not only does this coaster help to keep the table clean, but it also adds a touch of decor to the room. Extremely versatile and super affordable, prevent the counters from spilling and stains, and keep your table organized.
Shoes To Every Dad
What would you buy a gift for someone who already has almost everything?  It is always the question when we have to give a gift to our dad. If you're in a similar situation, we've got a solution for you.
Giving the ideal gift does not always have to be expensive. Felt shoes are the ideal present, whether you're searching for something practical or unique. Felt shoes are a fantastic way to gift your father, who has everything, something unique and special.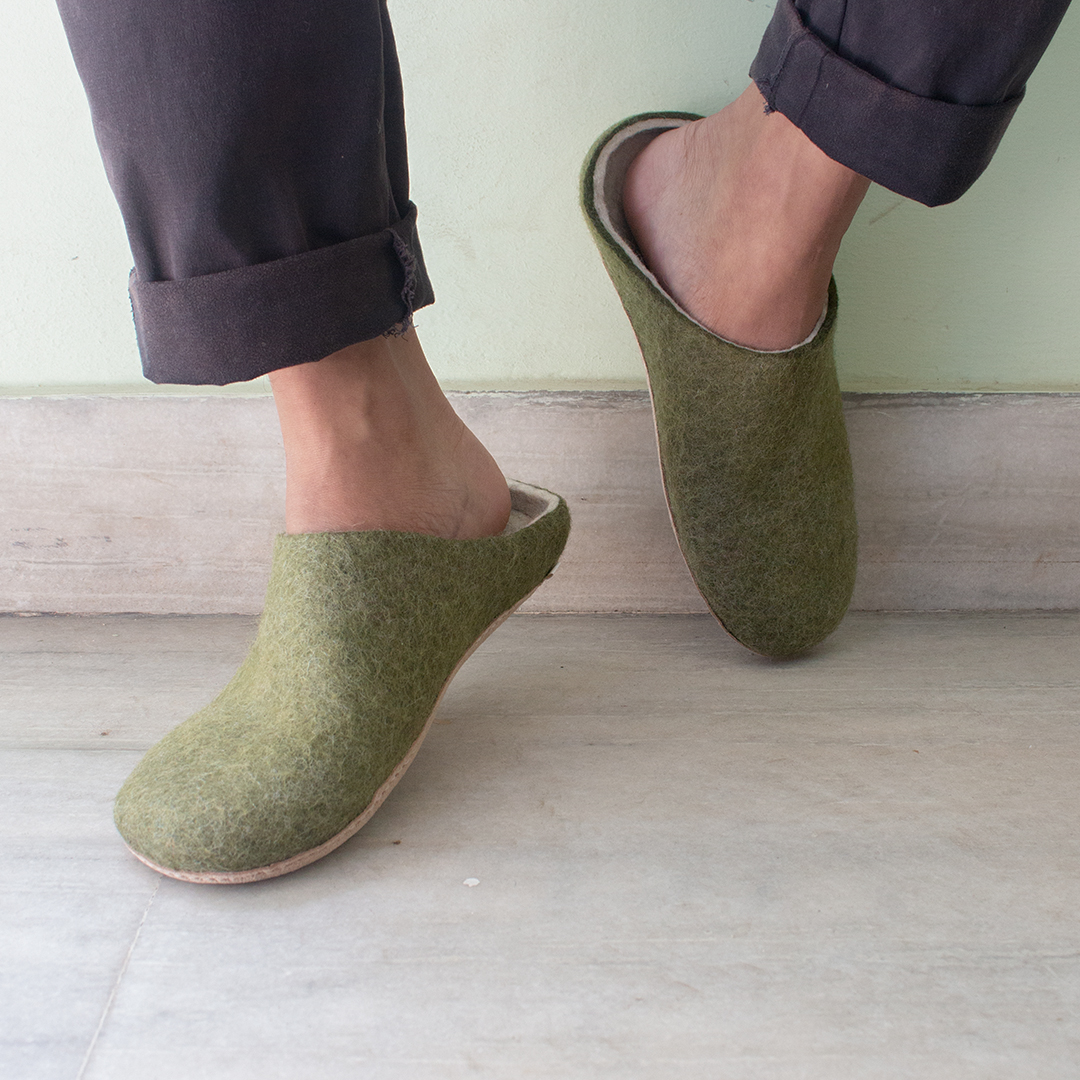 Our felt shoes are soft, warm, comfy, and durable, as well as extremely adaptable, allowing you to modify them to meet your personal style. They are the greatest father's day gift since they come in a range of colors and patterns.
Lightweight and flexible, they are an affordable option if you want to add some warmth to their feet without breaking the bank. Still, think felt shoes are not good enough? Check out our old blog on why you should own felt shoes?
Pet Beds For Pet Lover Dad
Don't we all have a dad who never wanted a pet but when you brought one home, your dad will be the one to spend most of the quality time with the dog. Well yup, that's most of the father. 
Such dads would not let their cherished pet lie wherever they want, would he? Thus you should present felt pet beds as a gift to such fathers. This will not only make your father happy, but it will also give an excellent sleeping area for your dogs.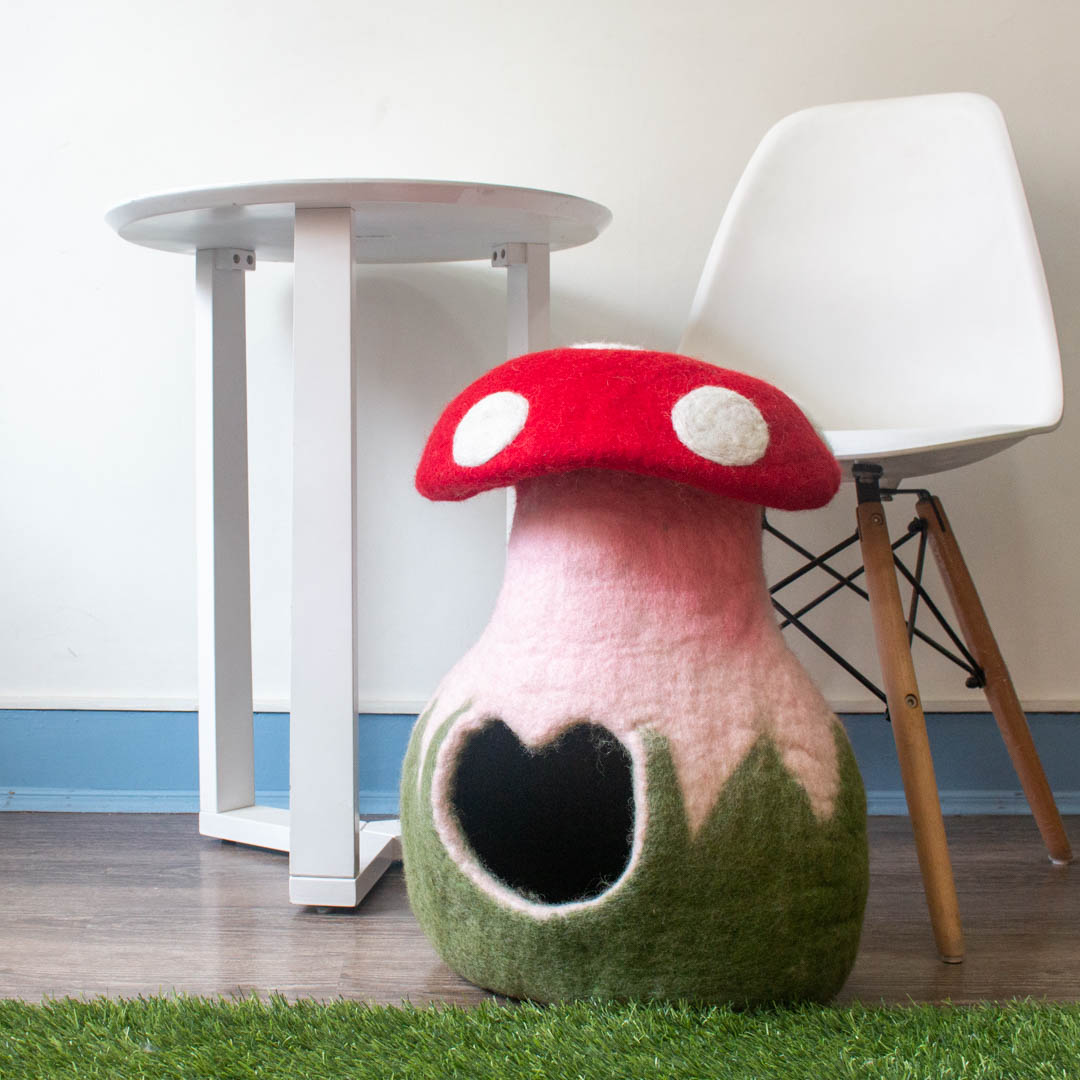 Our handmade felt pet beds are great and cute and give your cat or dog a comfy place to sleep at home. They also provide some protection from varying temperatures as felt has natural insulating properties. This will comfort your dad who always worries about the pet at home.  
These soft, fluffy felt pet beds come in a range of sizes and forms. They are extremely durable and can withstand the wear and tear of your father's beloved pet. They're also simple to clean and maintain, so your father won't have to worry about them all the time. Learn how to clean and maintain your wool felt products here. 
So, here are some of the amazing gifts to give to superheroes of every kid. Show your dad how much you appreciate him with some personalized and handmade gifts he'll love! 
Want to buy these products at a very affordable rate? Visit our online store and Etsy store to find buy these products. 
Comments (0)
No comments at this moment