The ultimate guide to eco-friendly Christmas with bare minimum
HO!HO!HO! Merry Christmas everyone. 
It is that time of year when your entire family comes together to celebrate. But did you know that Christmas is also the time of year when people overindulge and waste the most?
From gift-giving to gift-wrapping to decorations and never-ending gatherings, it is difficult to celebrate Christmas in an environmentally friendly manner. And, with the concern of the environmental situation, everyone nowadays is opting for eco-friendly Christmas décor and doing their Christmas shopping on a budget.
With the need to celebrate Christmas as well as be concerned about the environment, it might seem hard to achieve it. But why fear when we are here?
We have already listed "felt gift ideas for this Christmas" that are sustainable, durable, and affordable as well. Well, if you are late to see that blog, we have also listed some eco-friendly last-minute gift ideas and hacks in a budget. These are some easy ways to celebrate Christmas in an eco-friendly and affordable way.
Beyond gifts, today we have brought you some more sustainable, eco-friendly ways to decor and celebrate this Christmas that too at a bare minimum. So let's get started.
High-quality Products
With the rise of an ecologically responsible future among people around the world, consumers are opting for high-quality, long-lasting products. And this is what you should look for while planning an eco-friendly Christmas gathering.
Christmas celebration takes just a couple of days of a whole year and use of cheap plasticky means more wastage and leads to the destruction of the environment. So, if you want your Christmas to be balanced between going green and having a celebration, you should get high-quality products.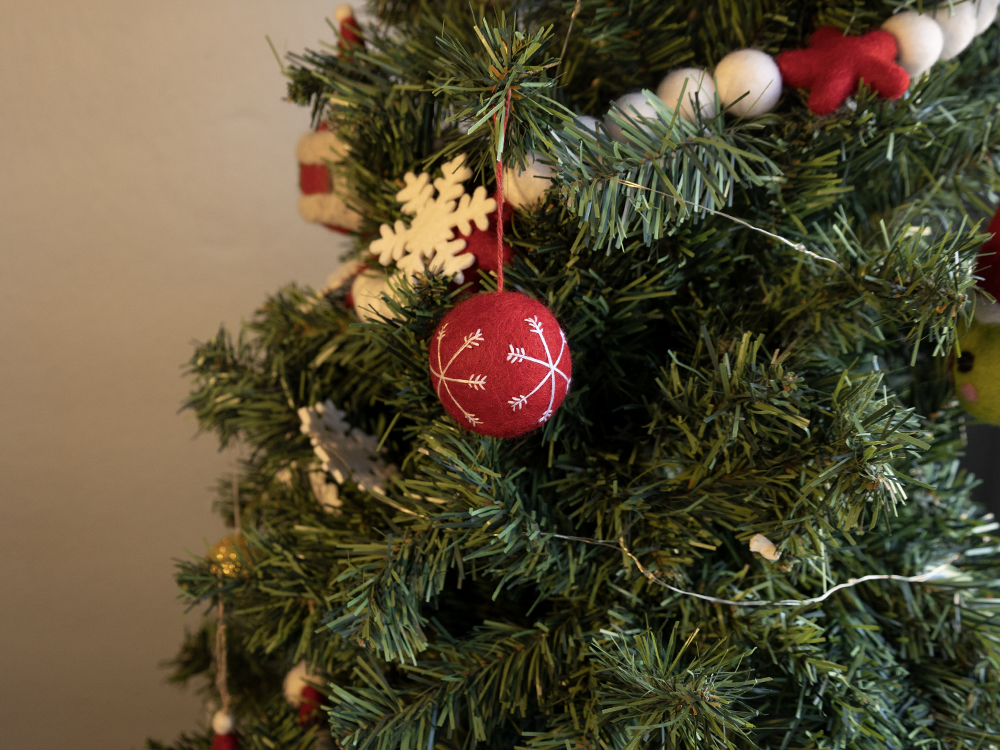 What better way to go green and not be a party popper at the same time than using a felt product for this Christmas. Be it garlands or tree decor props or other products, you can get every type of decoration and prop for Christmas made out of wool felt. 
What's even better is that these are eco-friendly products that last for years. Our products are fair-trade certified and ethically made so you don't have to worry about getting cheap quality products.
Recyclable and Eco-friendly Wrapping
We have mentioned sustainable high-quality felt gift items and other last-minute gift ideas to gift for the festive season. But what about the wrappers for such gifts?
Every year a lot of wrapping paper is used for Christmas. While only a few of them are recycled, most of them are discarded. And we all know how much impact such plastic gift wrapper does on the environment.
An easy way to get eco-friendly gift wrapping is by using paper or felt sheets as wrappers and plant-based bags. Such wrappers, bags, or boxes make your gift look out of the ordinary and are a blessing to the environment as well.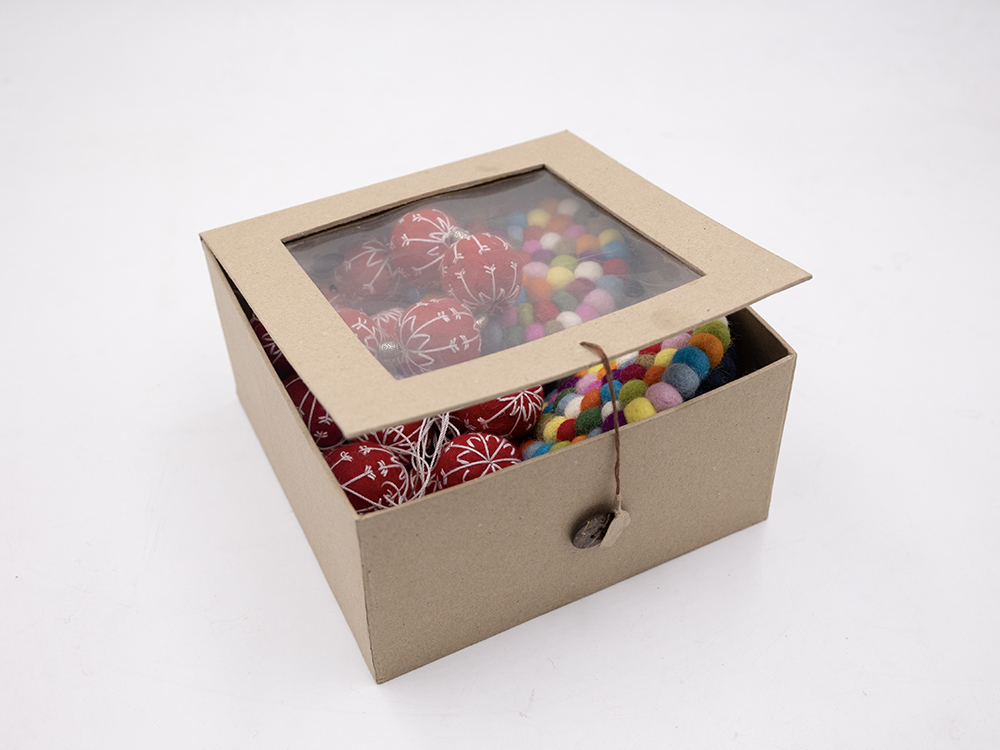 The best aspect about utilizing eco-friendly packaging is that you can easily recycle it for other uses. Even if you have to throw them away after years of usage, it will not affect the environment.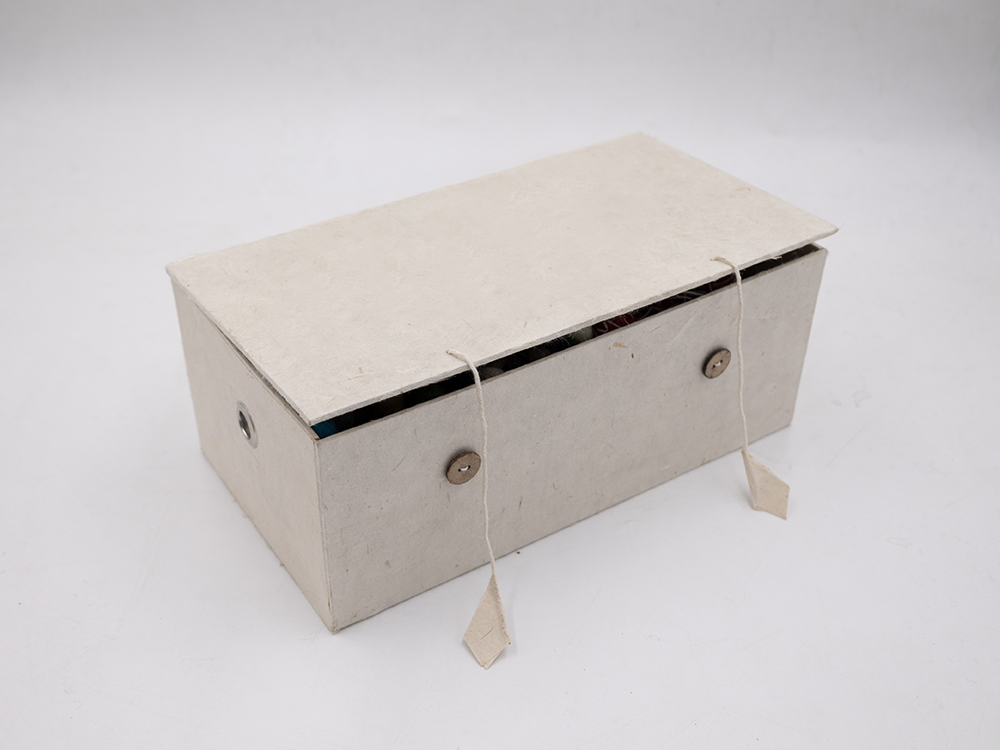 DIY Decorations and Gifts
We frequently hear about doing more with less. An easy way to get into sustainable living is to make use of what's already available. Decorate and celebrate with what you already have rather than spend on plastic decoration. 
From creating your own felt products from wool to transforming them into different crafts and Christmas ornaments, you can unleash your creativity this Christmas to make your own eco-friendly decors. This can even be a fun project while spending time with your family this holiday season.
We have numerous DIY and "How To" videos to get you started on making your own felt craft, Christmas decoration props, and Christmas gifts. You can also head over to our "Let's Get Crafty" blog series to make easy needle-felt crafting ideas. 
Eco-decor 
Christmas celebration calls for decoration. From lighting to baubles to garlands, there are lots of decor items to decorate your Christmas tree and house. And for an eco-friendly and sustainable decoration, we recommend the use of natural products.
As mentioned in points above, always aim for high-quality products that you can DIY into different products and are recyclable. Wool felted products for Christmas are the perfect Eco-friendly decoration you can get.
Get what you want for Christmas tree decorations like felted candy canes, mini felt stockings, mini Christmas trees, etc. instead of plastic-made decorations.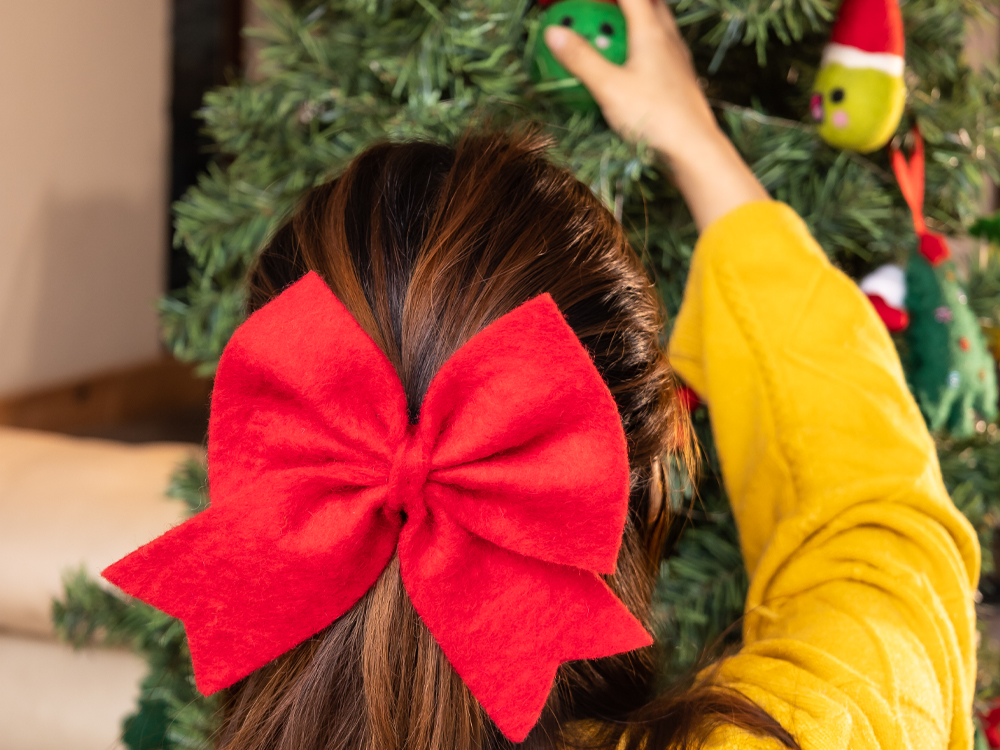 You can also choose to use felted garlands to wrap around your Christmas tree instead of multiple lights to control your energy uses. You can also choose felted tree skirts and letter garlands made from felt to give that fun and eco-friendly look.
Multifunctional Eco-friendly Pet Decor and Gifts
Holiday means taking time with all of your loved ones to enjoy. It is time to share happiness with all of your family members including your pets. Yes, most of the time we tend to forget about our pets during celebrations.
Finding the perfect gift or decoration props for your pets is hard and getting them to be eco-friendly gifts is way over our heads. Luckily, we have got you covered with the best gift and decor items that are pet safe, eco-friendly, and durable as well.
The best way to decorate your Christmas as well as to give a gift to the pets is by using our felted Christmas tree cat cave. Our felted Christmas cat cave or house looks exactly like a Christmas tree thus adding multifunctionality to the product. Also made with azo-free dyed wool, the cat cave is best suited for your pets.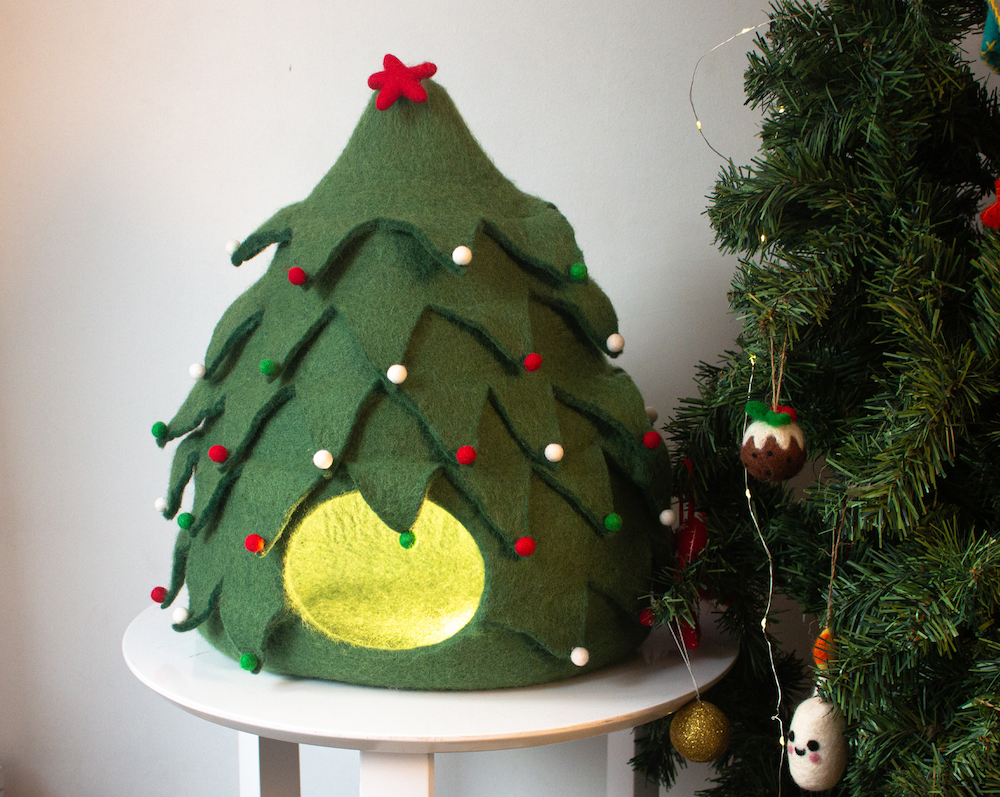 You can also gift them our pet toys that are sure to entertain them for the rest of the time. With eco-friendly and durable characteristics, this is an affordable way to involve pets in your celebration which your pets will love for sure.
There are countless ways to celebrate and make Christmas more environmentally friendly. Set a goal and challenge yourself to enjoy the most environmentally friendly Christmas with our felted products. 
Found this post to be helpful? Comment below on how you have managed to keep your celebration more eco-friendly. Also, visit our website and Etsy store to get our felt products at an affordable rate. 
Merry eco-friendly Christmas once again.
comments (0)
No comments at this moment
New comment