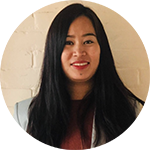 Sunita Sherpa
Owner, Founder
Defying all odds, she broke down walls for other women to get inspired. Even at a young age, she managed to run a 500-member company in hopes to create a safe-haven for all. She excels at persuading clients to believe in their brand's value, coming up with innovative ideas, and motivating the team to achieve greater success.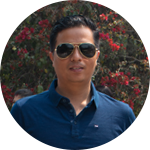 Raj Basnet
Co-Founder, CEO
Raj leads a talented, results-oriented team that is recognized for delivering extensive, integrated marketing and strategic communications advice that leads to concrete business outcomes. Raj has an abundance of desire to create a work environment that stimulates his workforce to do their absolute best and emboldens them to achieve organisational and personal accomplishment.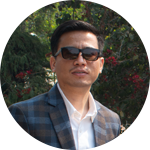 Rikzen Sherpa
VP Operation
In control of the company's day-to-day affairs, including our business plan, operations, and customer services. Any new business, strategic client support, and agency growth and development are all part of his responsibilities. Rikzen cherishes going to events and constructing positive relationships. He stands by the term 'teamwork' and enjoys working with others.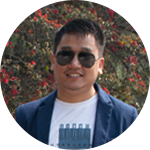 Datshay Sherpa
Vp Sales & Marketing
Felt and Yarn's backbone and mastermind, a very soft-spoken introvert who mentors exceptionally talented team members around the organization's core roles in public relations, technology solutions, marketing infrastructure, and the web. He's in charge of developing application solutions, updating and upgrading our websites that enable Felt and Yarn to streamline market strategies. The first thing you see when you hop on our website is his masterpiece.

Shristi Pradhan
Marketing Manager
A bubbly happy individual who will surprise you with the adorable voices that she creates, the sweetest and kindest soul. But do not underestimate her, because when she's in her work mode, nothing will faze her. Her determination and work ethic is at the finest. It's unbelievable how someone can switch like that from cute hamster to beast mode.

Prasuma Shrestha
Sales Manager
She is the energizer of our team. Whenever you feel low or demotivated, her presence and positive vibe are adequate to refresh and refill you. She pushes the team to reach our potential and not give up. And her naturally creative instincts introduce us to new innovation.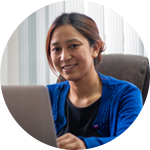 Maru Yogal
Operation Incharge
A lady who has never strayed away from the challenge. To do what she does, it needs an abundance of courage, intelligence, wisdom, grace, and fearlessness. Shout out to this beautiful corky woman who oversees all operations, from a single sheet of paper to all of the furniture and the company's operations, on her own. Do anything employees want? She has a solution for all!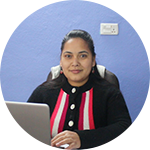 Amba Bam
Sr. Accountant
A mother to a joyful and adorable boy. She devotes a significant chunk of her time to maintaining the year-end accounts and coaching other members of the team. She inspires the team to be the best they can be and to cultivate their talents to their greatest potential with a lot of enthusiasm and persistence.

Anish Karki
Sr. Logistic Officer
Your packages would not reach the destination without the effort of the shipment and logistics team. Father to a beautiful daughter, he handles product shipments and leads his team to deliver packages on time. You can always count on him for any shipment related work.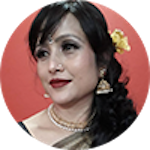 Jyoti Karki
Packaging Incharge
No order is delivered to you without Jyoti dd and her team evaluating the quality of craft supplies. She and her team know inside out of the company. The whole team knows the color chart by heart and keeps the account of packing all products you have ordered.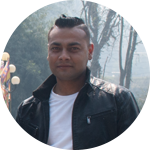 Achyut Dhakal
QC Incharge
Every product that reaches you has been meticulously and extensively analyzed and quality inspected by the team led by Achuyt dai. He is extremely conscientious about his work and will ensure that there won't be the slightest stain on your product.