Craft Supplies
Bring your creativity to life
Be The Trend Setter
Versatility at its best, explore the vast world of unique felt crafts supplies. From felt sheets and shapes to felt fruits, veggies, and felt animals, find unique handmade wool craft supplies that you can even customize as per your liking. Make them into garlands or other accessories, and be the trendsetter with felt craft supplies.
For Every Celebration And Every Occasion
No matter the occasion, no matter the season, find the best felt craft supplies for every celebration. Find varieties of craft supplies to match your home decor, holiday decor, handmade gifts, kid's crafts and others.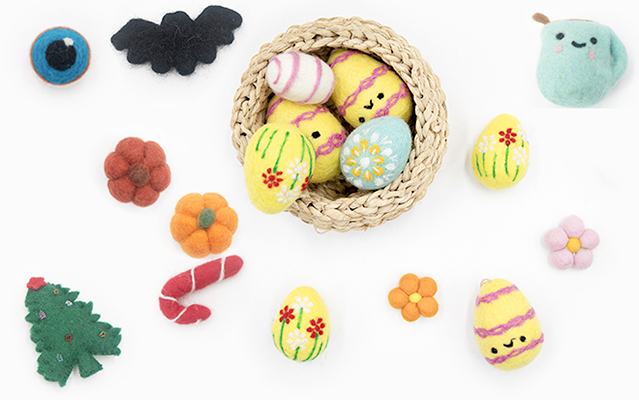 Customer Reviews
Thank you for your continuous love and support! Hear directly from our happy customers.