Crafting a sustainable community through felt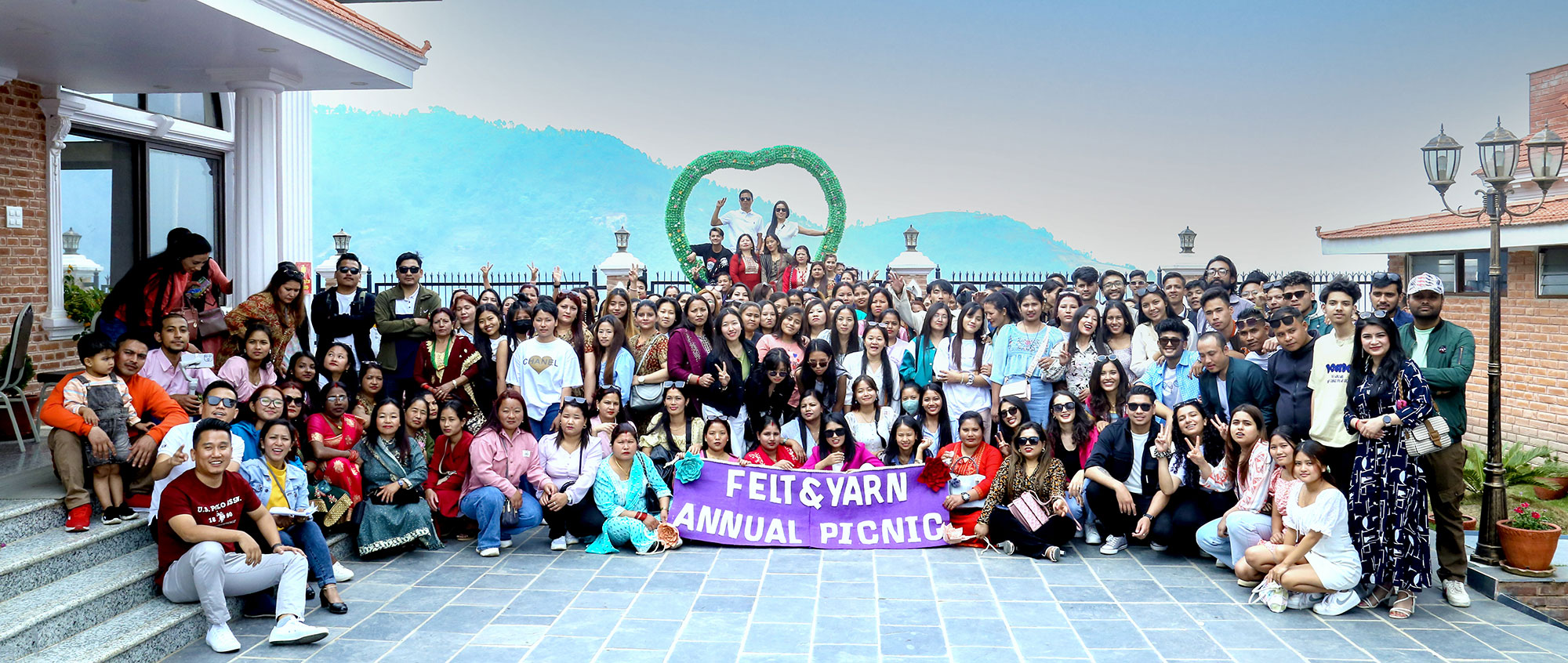 Namaste!
Welcome to Felt and Yarn, where colors come alive! As a member of GoodWeave & SedEx, we take pride in promoting fair trade and providing a safe working environment for our skilled craftswomen. We have touched the lives of over 10,000 families and are dedicated to building a sustainable community in Nepal. With our lively and vibrant handmade products, you can add a touch of elegance and support ethical practices at the same time.
We provide premium quality, ethically produced, and eco-friendly handcrafted felt supplies. Ranging from home decor, cozy shoes, novelty cat caves, rugs, yarns, and many more! Our fine quality wool is processed by hand from local sheep and meticulously dyed and felted into gorgeous and whimsical items with love, from start to finish. Whatever you need, from themed holiday decor, colorful felt balls, to natural cat and dog toys; we have the perfect felted fun for your home.
Our production is centered around employing local household Nepalese women, providing them with training, fair wages, and a safe working environment, by choosing Felt and Yarn you choose to support sustainable, eco-conscious craft and make upskilling the people of our remote villages possible.
Join us in our colorful journey to make a positive impact on the world!
MISSION
To create meaningful employment opportunities, promote ethical business practices, and contribute to the national economy by exporting premium wool felt products.
VISION
To establish as the foremost exporter & go-to- source of sustainable products from Nepal, providing employment opportunities and setting standards in the industry. We aspire to support global entrepreneurs & offer exceptional quality & services to our customers.
SUSTAINABILITY
For Felt and Yarn, Green is the new black. We always advocate eco-friendly items. For maintaining consistent international standards of production and working conditions, Felt and Yarn have been bestowed the GoodWeave seal for fair trade. From farm to hand, we do not compromise on sustainability and always have a foot forward to reduce the carbon footprint.

Company Overview
Production Capacity
100k+ monthly
Shipping Profile
Global shipping services worldwide
Expertise in handling both FCL & LCL shipments
Consistent on-time delivery with reliable and efficient logistics partners
Real-time shipment tracking and status updates
Packaging Profile
Customized packaging solutions for individual products
Options for OEM packaging and branding
Emphasis on sustainable packaging materials and practices
QC checks to ensure secure and damage-free packaging
Logistics Profile
Own & operate multiple warehouse facilities for efficient storage & handling of goods
Experienced in-house logistics team for end-to-end management of shipping & delivery
An extensive network of logistic partners for cost-effective & reliable logistic solutions
Capable of handling cargo of various sizes, including 20ft, 40ft, and 40ft High Cube containers

Shop things you Love Support our beautiful Artisans