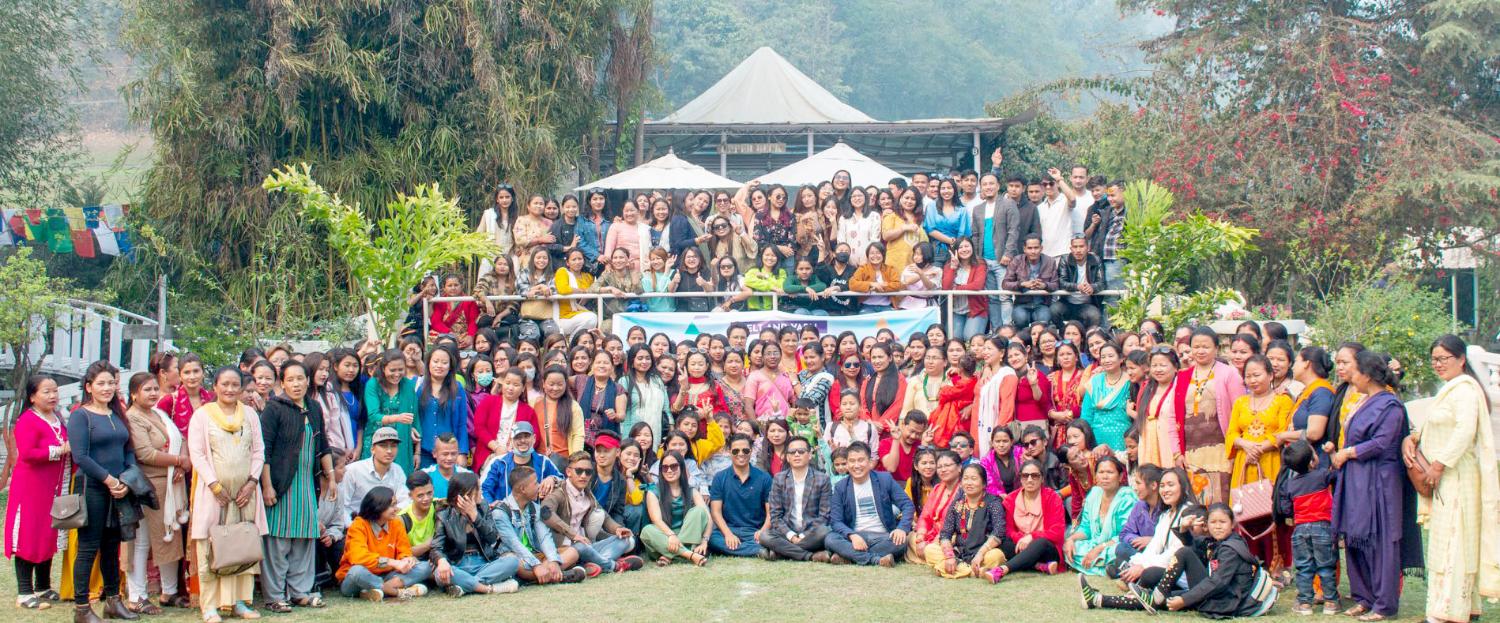 " Join our team to shape the future of marginalized women of Nepal by bringing them together through a social enterprise, fostering their development, and connecting their artistry to the international market "
Felt and Yarn operate under its core values of maintaining quality and integrity while aiming for environmental sustainability with creativity. 
At FNY, we're committed to supporting sustainable, eco-conscious, and quality craft by employing local household Nepalese women. Our production is centered around providing them with training, fair wages, and a safe working environment, and upskilling the lifestyle of marginalized people of Nepal.
We work to build a harmonious environment in which every person regardless of race, religion, gender or age can perform their work. With strong pride and commitment, we facilitate international trade and help our customers to grow their businesses.
The reasons you will love working with us
We at FNY believe in contributing to building talent. Collaborate with great people and explore creative space to innovate products and services. With great work culture, benefits, and support for your career advantage, be part of our team to explore your skills and talents.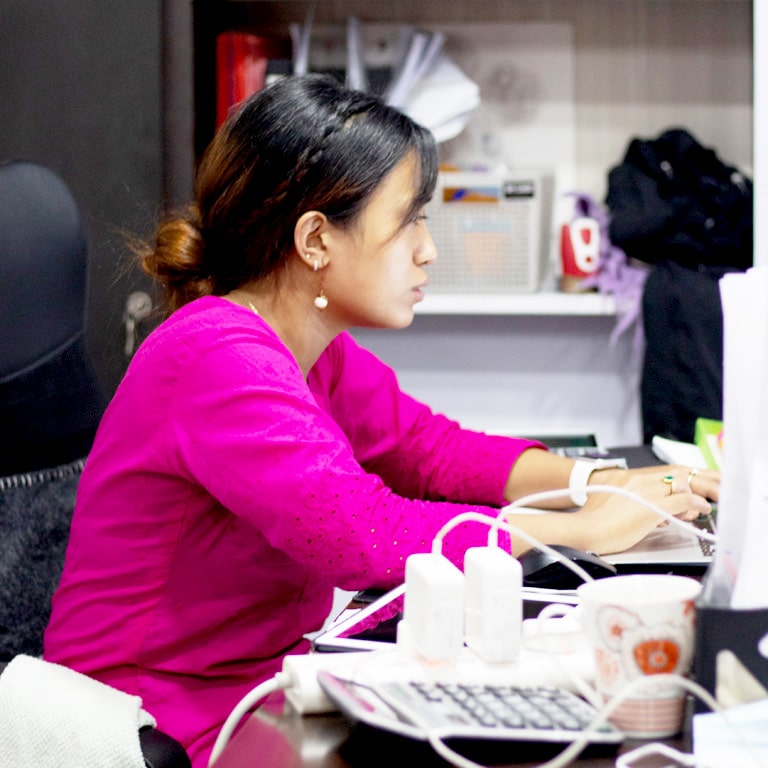 Learning Opportunities
Enriching your talent is only possible with continuous learning opportunities. We at FNY believe learning should be a continuous process thus we have fun learning events, meetups, etc. to enhance your skills.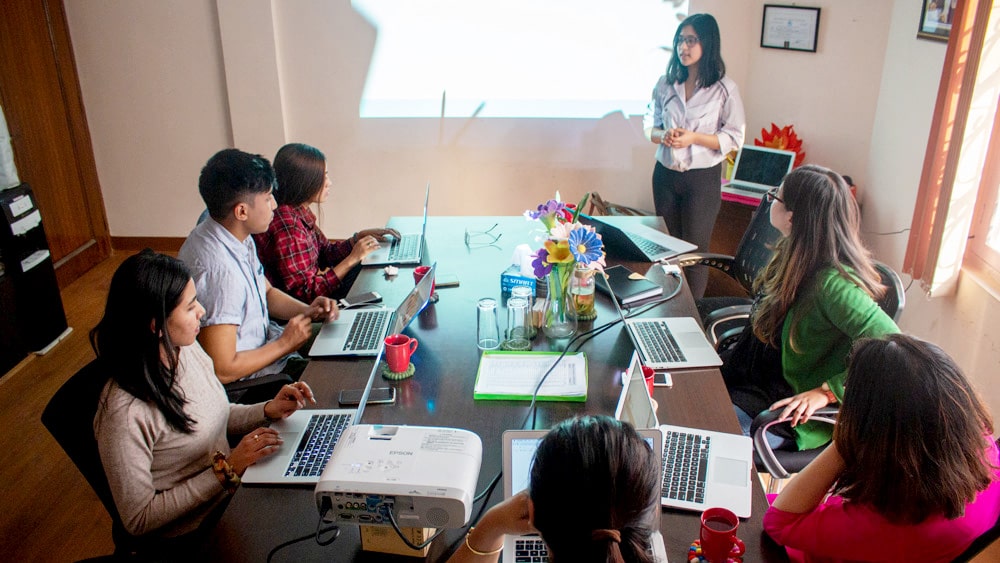 Work Culture
We believe in getting better ourselves every day with learning and getting together. Our work culture is driven by diverse and inclusive staff with an open growth mindset while having fun at work.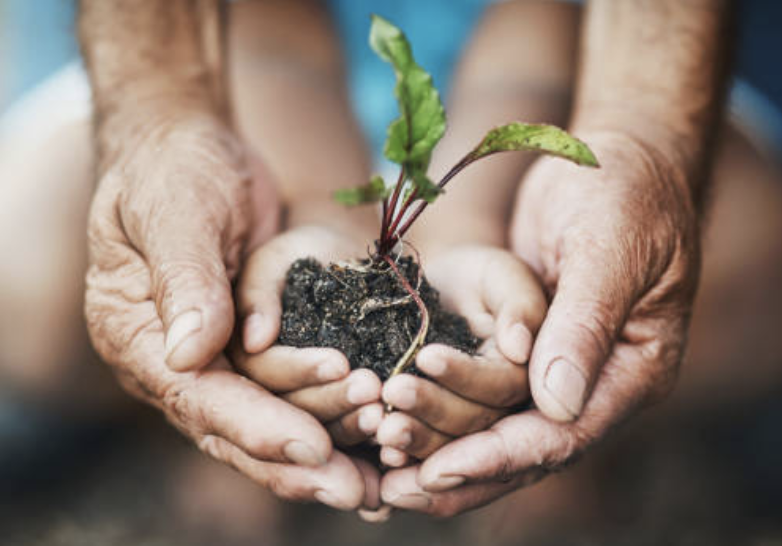 Committed to Sustainability
Certified with Goodweave, we are proud to provide premium quality, ethically produced, and eco-friendly handcrafted felt supplies. From farm to hand, we do not compromise on sustainability and always have a foot forward to reduce the carbon footprint.
I've been associated with Felt and Yarn for about a year now and I can say that I feel strong with the kind of experience I've had with the company. My journey was learning and growing within the company. The working environment has always been so pleasant that I have never felt tired of being here every day. 
Being part of this company, Felt and Yarn Pvt. Ltd. for the last 3 years as an accountant has been tremendous. The working environment in this company is very good and comfortable because they are working independently without any pressure. As a result, we staff here are doing a very good job. Another good aspect is women's empowerment which is very important to me.
I've been working in this company since August 2021. Even though I am fairly new, I have been enjoying my work with all satisfaction in a short period of time. I've never been more energetic and innovative due to the extraordinary challenges I've encountered in Felt and Yarn. I am very honored to be a part of the FNY team. I am grateful to the team for assisting me and guide me through my probation period. All in all, I'd like to thank FNY for giving me this opportunity along with a supportive and joyful working environment.
Working at Felt and Yarn for about 2 years has provided immense opportunities to work closely in multifunctional departments under a roof. So far it has provided me the insights into the fast-growing business environment with closed family-like surroundings. In addition, I have seen real life that has been impacted by Felt and Yarn firsthand by uplifting women of marginal communities. And I am grateful to be part of this amazing team.