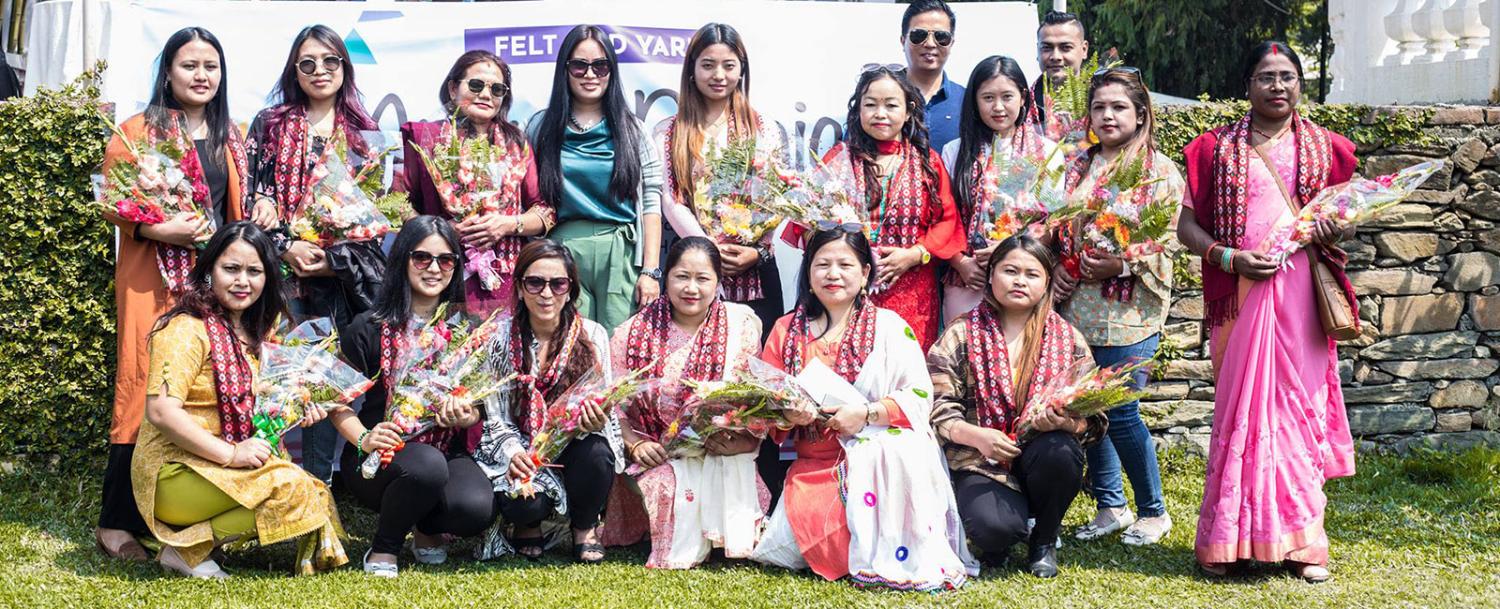 Appreciation to our Department Heads
We are a team of 90% women participation.
Even most of the leadership positions are held by competent women.
Felt and Yarn's objective is to increase economic opportunity for rural women in Nepal by bringing them together through a social enterprise, fostering their growth, and linking their artistry to the international market. The organization is committed to assisting women in Nepal, a developing nation, in obtaining sustainable income. Our artisans gain access to global markets, generating steady incomes that help women reclaim their independence and resilience.
Ever since 2014, Felt and Yarn strives to build opportunities for women from across all ethnic backgrounds to collaborate through the business, working together as one team against a common goal.
More than 10,000 families have been touched by Felt and Yarn and we thrive to continue to do so. Furthermore, our goods are meticulously handcrafted by incredible housewives who have evolved into craftswomen.
We've been able to open windows for over 1000 artisans to advance their careers, raise prosperous families, reinforce their cultures, and empower more women around them. By purchasing with us, you are also participating in the creation of a sustainable community in Nepal.