6 New Summer Felt Crafts You Should Definitely Own
Do you own your own Etsy shop? Or have you started your own handicraft business with felt supplies? Have you been looking for new products to keep your online shop updated?
The perfect time to purchase your preferred felt crafts is in the summer. Since summer has already arrived, refreshing your store with summer felt products can help your business boom. But don't worry if you're a bit behind on this list. You can find awesome "Summer Felt craft" items you've been looking for right here at Felt and Yarn.
Our summer felt crafts are suitable for company owners and creative people who enjoy crafting various craft supplies. These 6 fantastic felt crafts for summer are a fantastic way to produce various charming and beautiful items.
Fabulous Flower 
Be it adding an elegant touch to your room or making awesome crafts, flowers are the best way to do so. A basic addition to any store or business, our felt flowers never go out of style. 
From various designs to flower types, you can find new varieties of flowers in our store that you can buy wholesale. Small, cute, and lifelike, these flowers are perfect additions to your store.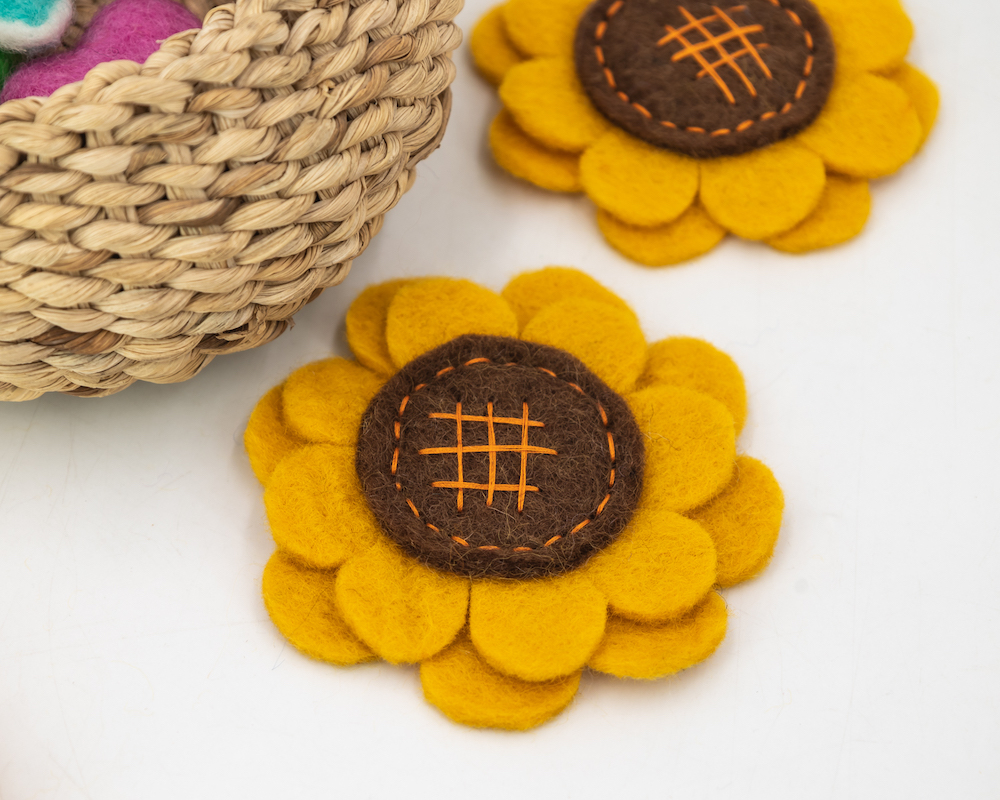 Find a variety of everlasting blooming felt flowers that won't fade and will be the ideal decoration for your space. Made of natural wool, our newest felt flower offering is excellent for your shops as well as for individual craftsmen. With designs ranging from pretty lavender to cheerful sunflower, you will find one as per your liking.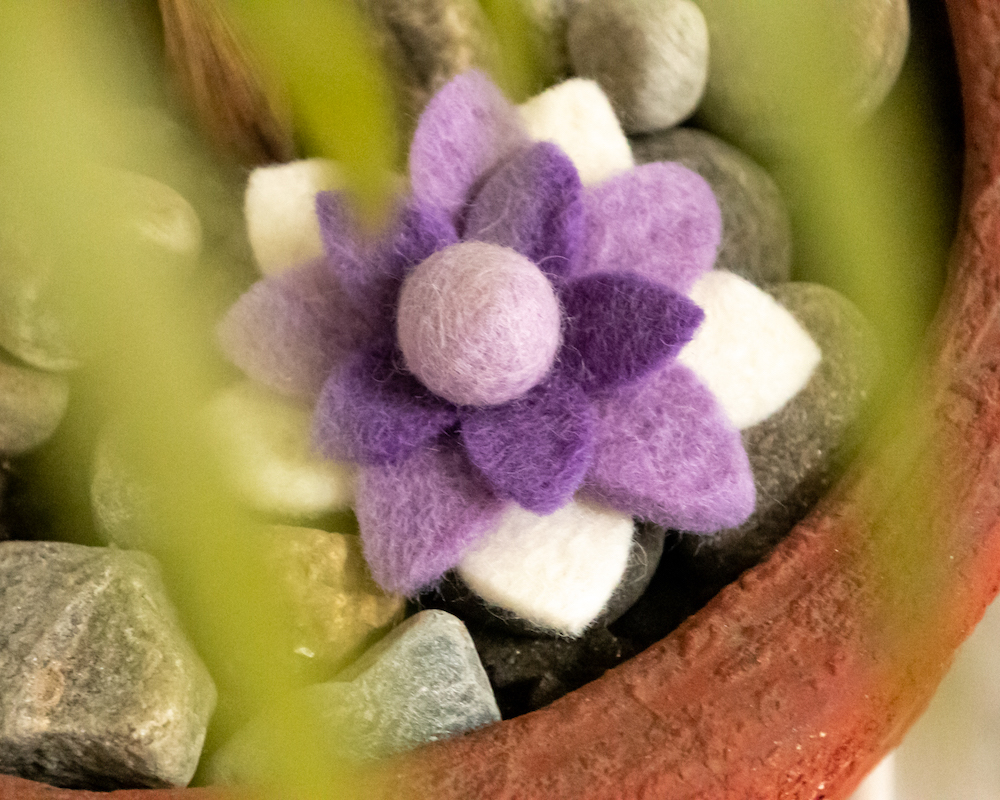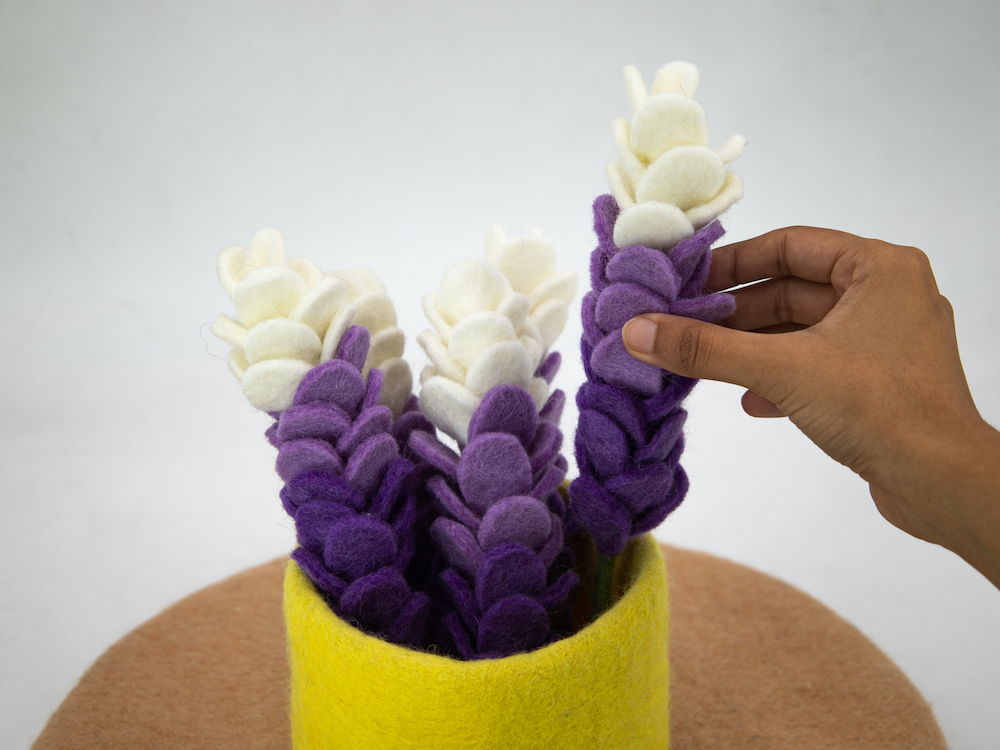 Create a garland by sewing them together or a bouquet by gathering them together. Add them as an extra detail to your other craft items and offer them as your new product, the choice is yours.
Playful Popsicle
Popsicles, as we all know, are the best way to beat the summer heat. A chilling companion to your hot summer, you can't go wrong with a pretty felt popsicle at your store or house.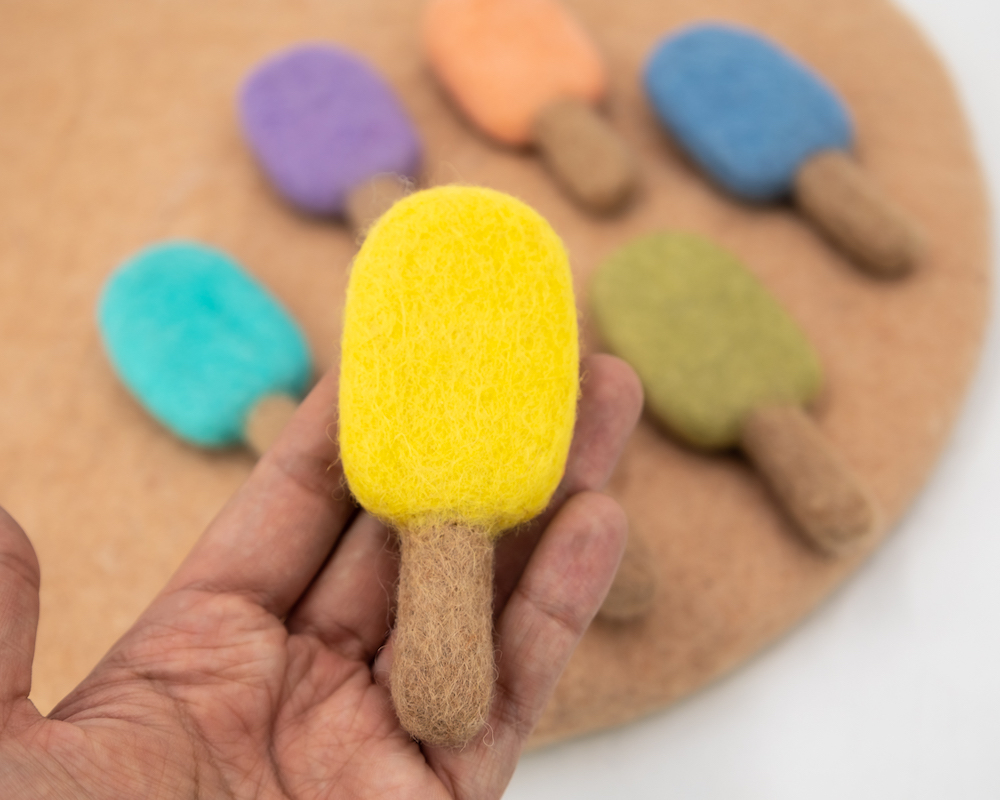 With our brand-new Felt Popsicle and ice cream, you can add even more uniqueness to your hot summer days. Our felt popsicle is a fantastic way to beat the summer heat, featuring a classic popsicle design with vivid colors along with a patriotic feel.
Handmade of high-quality wool, cool off the room with popsicle decor. Fun decor addition to your room, add sprinkles of varieties of your business or your room with these popsicles.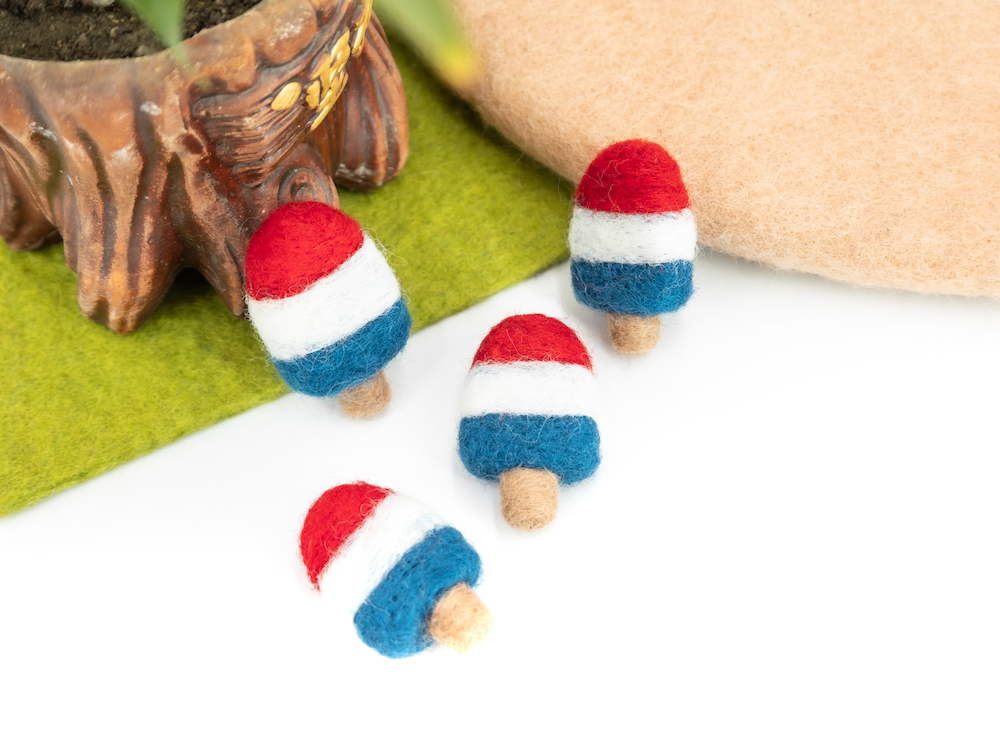 Capture the patriotic vibes along with summer vibes with American flag design popsicles or entice your summer decor with chocolate design popsicles, the choice is yours. Make necklaces, garlands, home decor, or other craft supplies.
Delectable Drinks
I'm sure you've already seen these on Pinterest or Instagram. No? Well, then just head on to our social media sites to check them first. These cute-looking drinks are perfect for your summer outdoor party.
This handmade felt set of refreshing summer drinks is the perfect addition to any imaginative or pretend play corner. A great option for your summer decor and your kids' play kitchen, our new felt drink decor is perfect for both of your requirements.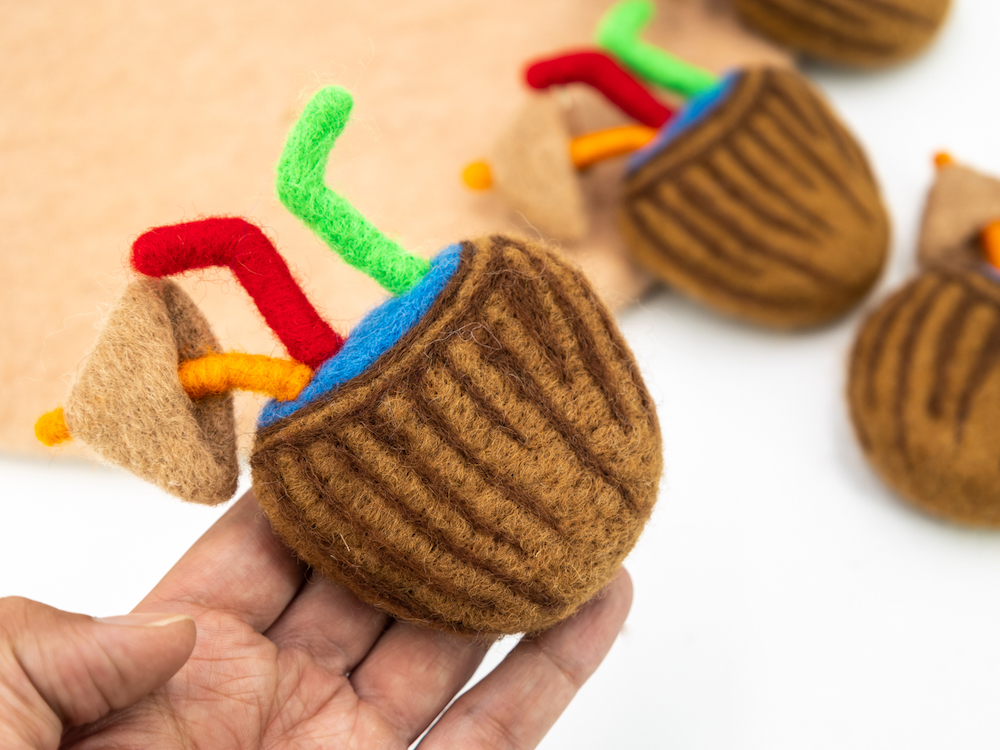 Bring in the summer beach vibe inside your home with this felt coconut drink, or enjoy your cocktail party with a margarita cocktail decor felt drink. Soft and safe, you don't have to worry about the glass being broken.
Add some flair to your business or one of those summer night out parties with felt cocktail drink decor.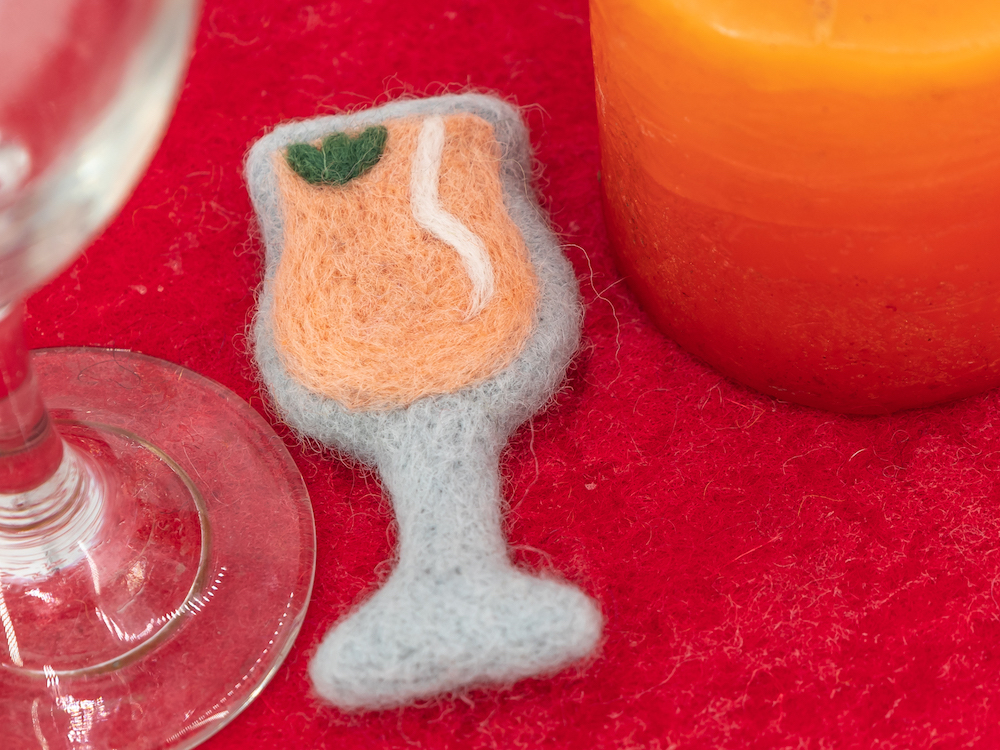 Radiant Rainbow
Everyone loves a rainbow. Rainbow adds color to the summer environment and provides us with peace and serenity. 
Our new wool felt rainbow will be the perfect addition to your store or good addition to your room decor. Our felt rainbow comes in beautiful and vibrant colors that symbolize hope and luck.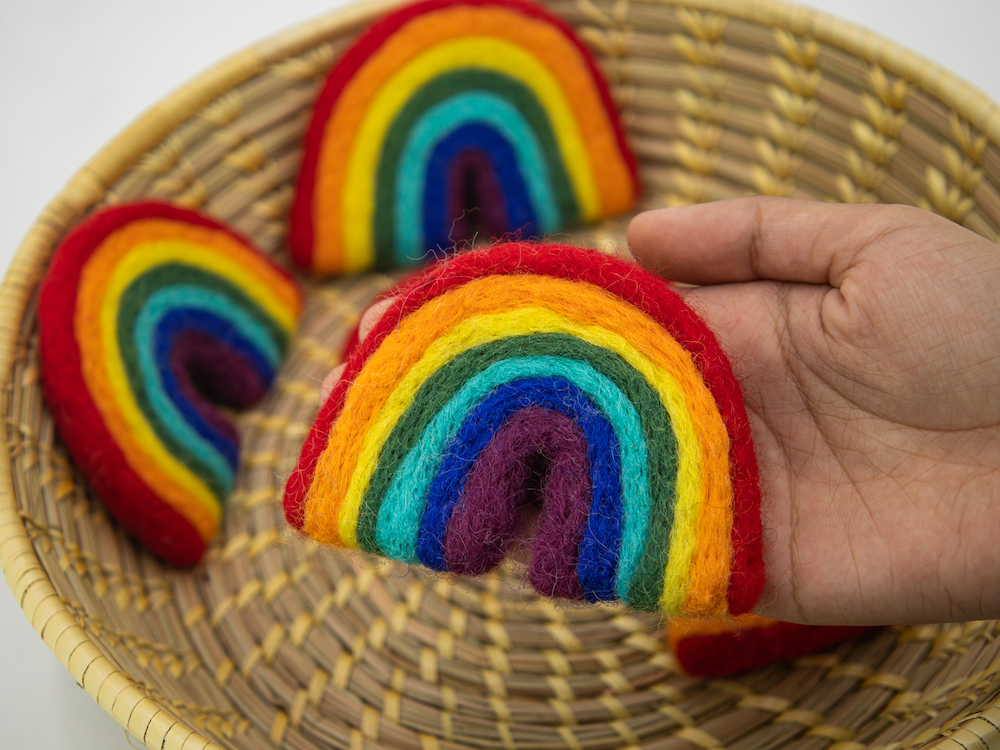 Versatile, our rainbow can be incorporated as a garland or mobile hanger, and even perfect for your children's playroom. With Felt and Yarn, you can also customize the rainbow in the color of your choice and personalize them as per your liking. 
Looking perfect with vibrant colors, these colorful wool felted rainbow decorations are perfect to hang on a wall or even your Christmas tree. 
Calming Coaster
Another perfect addition to your home or online handicraft business is a perfect set of wool felt coasters. Felt coasters are always a welcome addition to any decor, and a functional one too.
One of the most convenient and affordable ways to decorate your home is with wool felt. And our felted summer design coaster is a perfect option for your affordable and convenient needs whether you want to sell or have it in your home.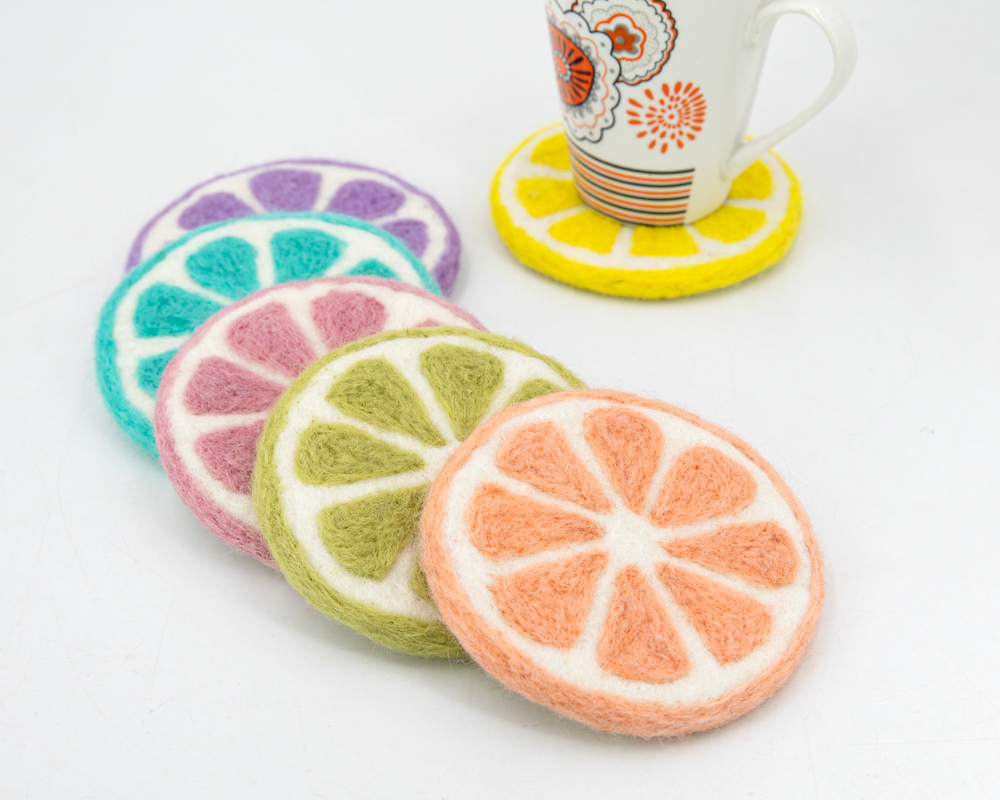 Made of premium and natural wool, our summer wool felt coaster is affordable yet absorbent, easy to clean, and durable. Safe and sustainable option to add functionality to your desk, give your table the gift of fresh fruit this Summer with these felt fruit coasters.
Best-selling, as well as perfect gift options for weddings, Christmas, birthdays, or other special occasions, keep your desk free of water rings, scratches, etc. Add a dash of style to your desk 
Whether you are looking for a place to keep your drinks or coffee cups, or you want to use them as an accent piece in your living room, our summer felt coaster is a great way to add that extra layer of texture to your home or office. Also beautiful decorations for your dining table and kitchen, our felted summer coaster is a must-have.
Fantastic Fruit Slices
The feeling of freshness and luxury that comes with fruit slices is unparalleled. Our wool felted fruit slices will provide you with the summer freshness and luxury of spring in your shop or home.
Our wool-felt fruit slices are the best craft to have in your shop or a gift to give to someone in your life. One of the best-selling summer supplies, the beautiful appearance of the felt fruit pieces adds a beautiful touch to any room and makes the room look more beautiful.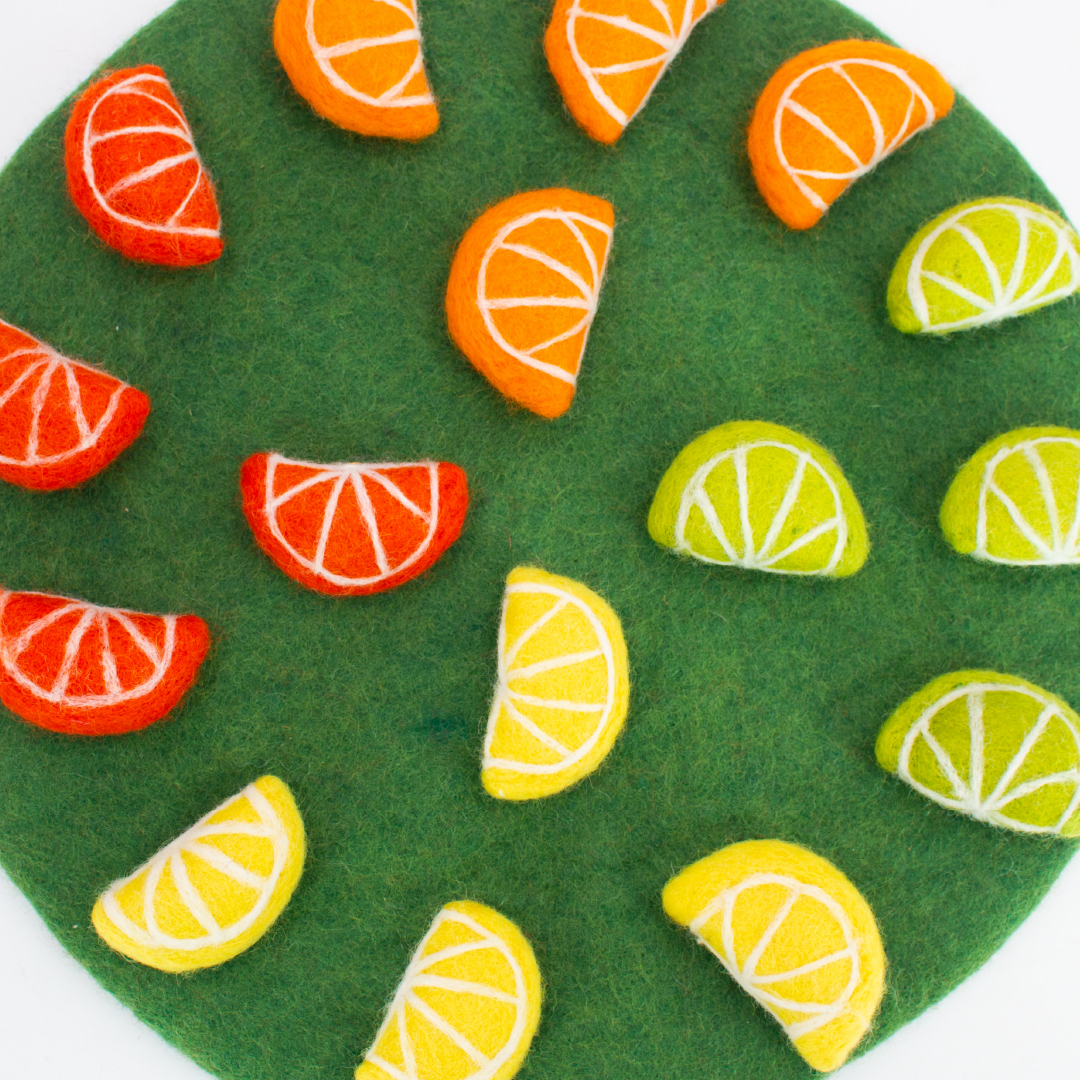 Soft and light, they are easy to incorporate into any decor or pretend play set and also easy to clean, thus perfect to have this summer. 
Perfect for Summer crafts, garlands, and decorating, your little one will love to play in their pretend play kitchen with these fresh-looking wool-felt fruit. Colorful and tasty-looking various ranges of fruit slices are also helpful in educating children.
These are so versatile as they can stick to your other crafts or other decorating projects, the possibilities of decoration are endless!
So here you go, 6 of the new summer felt crafts that you need to buy this summer season. And what's better is that these craft supplies are hand-felted in Nepal by lovely women artisans, making them unique. 
Want to get updated with new wool felt craft supplies from Felt and Yarn? Head on to our social media sites and website to get updated with our new crafts. 
comments (0)
No comments at this moment
New comment