Felt and Yarn Organizes Health Camp and First Aid Training Program
Felt and Yarn organized a health camp and basic first aid training program at the office and factory. The event was held at the Felt and Yarn premise on May 9, 2022.
It's true that having first-aid training can help save lives or, at the very least, prevent a situation from worsening. Thus, the training and check-up program was organized to take care of the office staff and artisans and make them ready for any sudden mishap that might occur during work.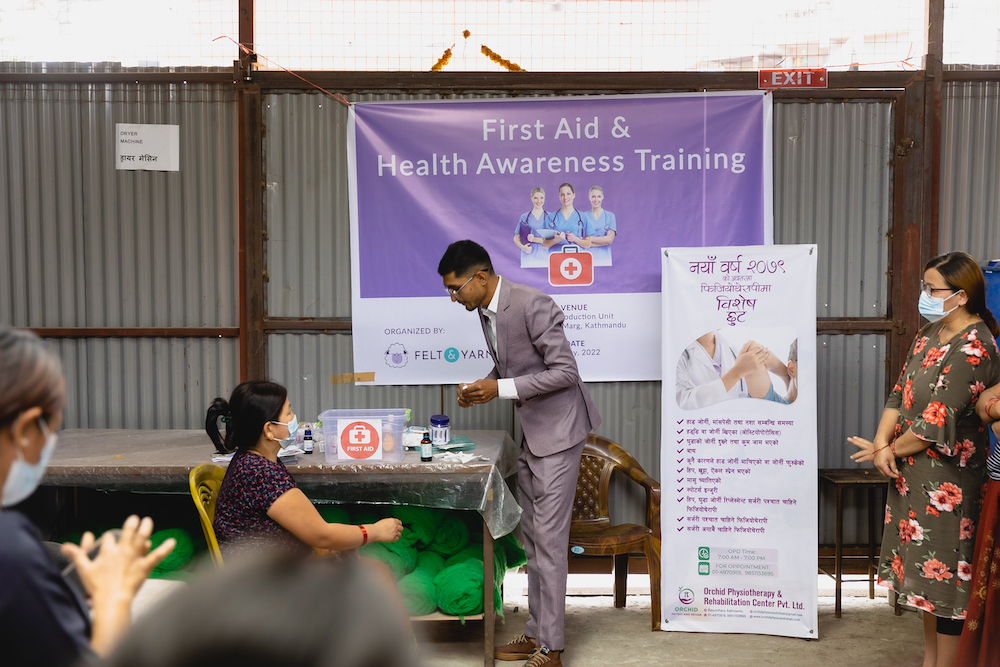 Felt and Yarn prioritize the well-being of the team and have been conducting such camps regularly. Thus, the company organized the event in association with the Orchid Physio and Rehab. The event was highly fruitful as the health professionals shared about immediate help that normal people should provide to anyone in case of any injury.
"This health camp and first aid training have helped me a lot. The first aid camp has helped me to learn basic treatment that I should give to any injured person. Also, I am happy that this company is taking care of our health." said Ms. Sashikala Chemjong, head of the rugs department.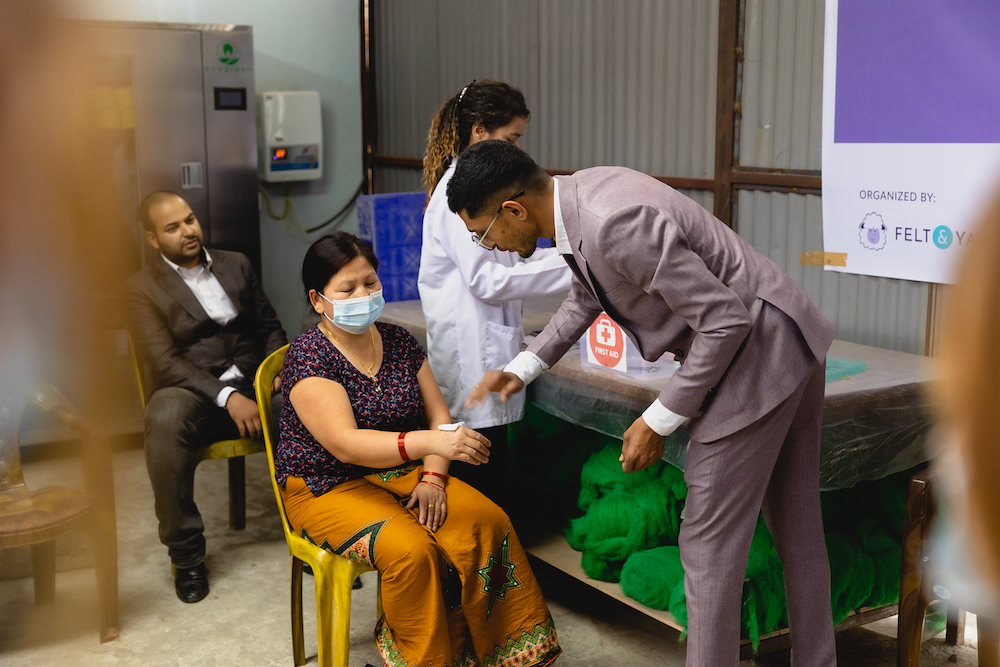 The event also included a free health check-up program. During the health check-up, the health professionals conducted a Renal Function Test and Urine Test of all the staff along with some physiotherapy training to maintain the health of the artisans. 
Through this event, artisans have been highly benefited by the awareness of various health conditions that can occur to them. They have also learned to keep their body fit during and beyond their working hours through the camp.
Felt and Yarn, plan to continue prioritizing the staff's health and aim to maintain the physical and mental well-being of the staff in the coming time. 
Photo Features: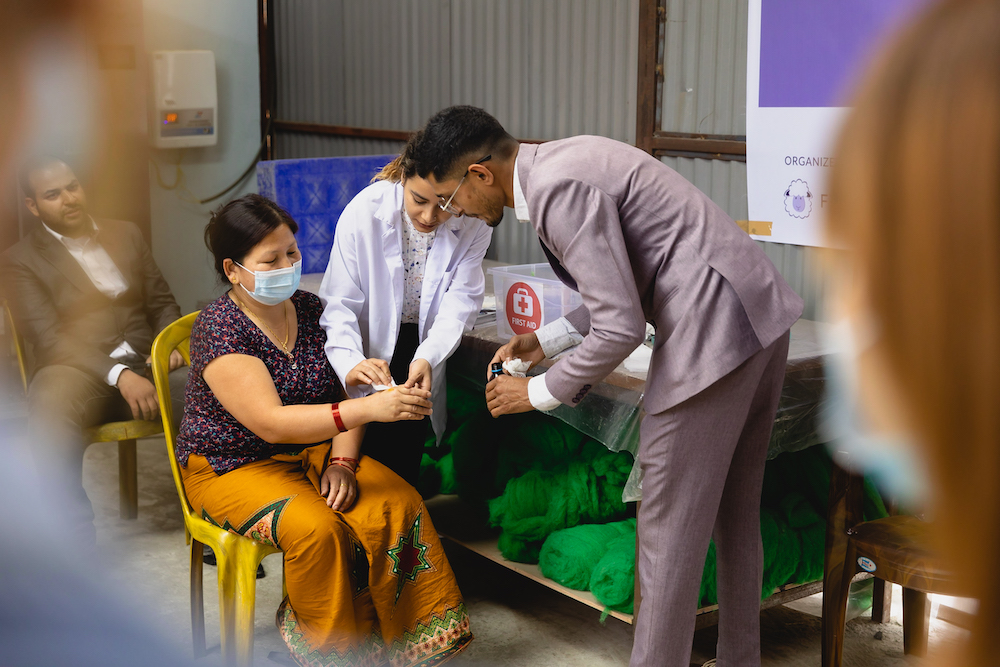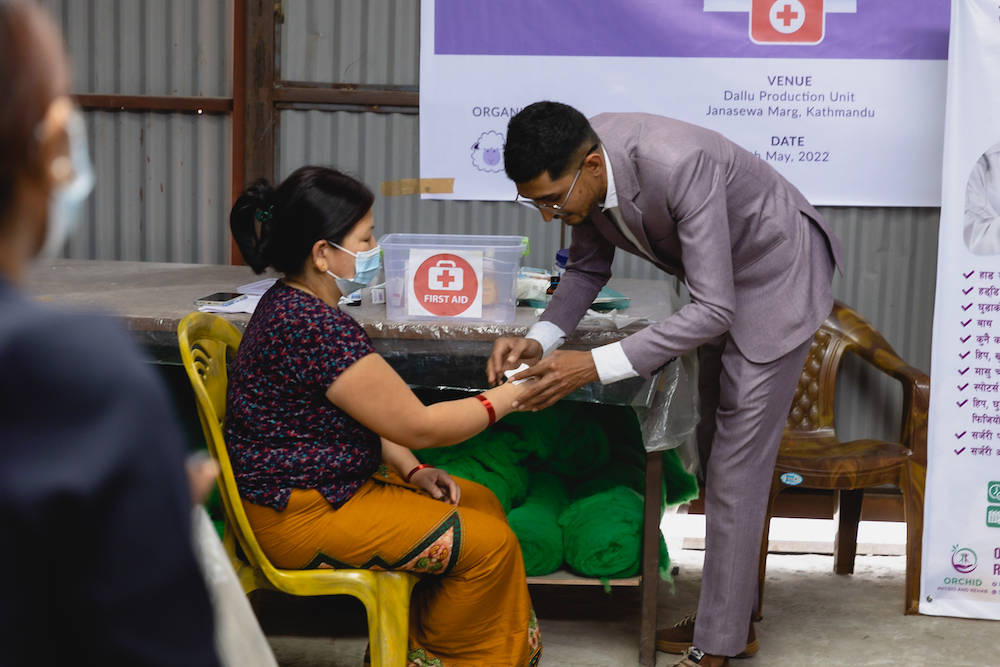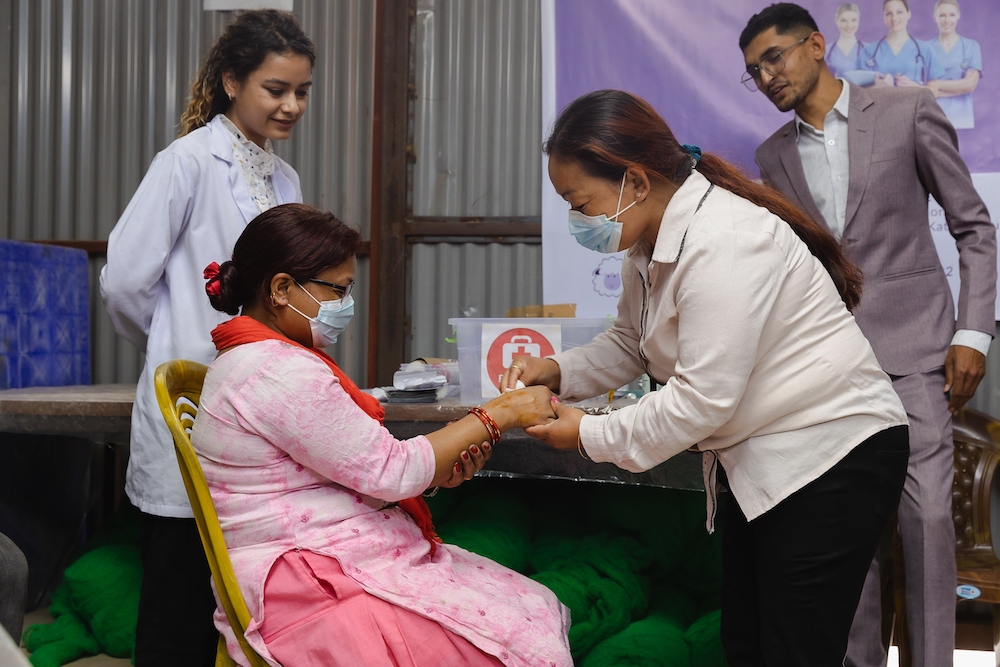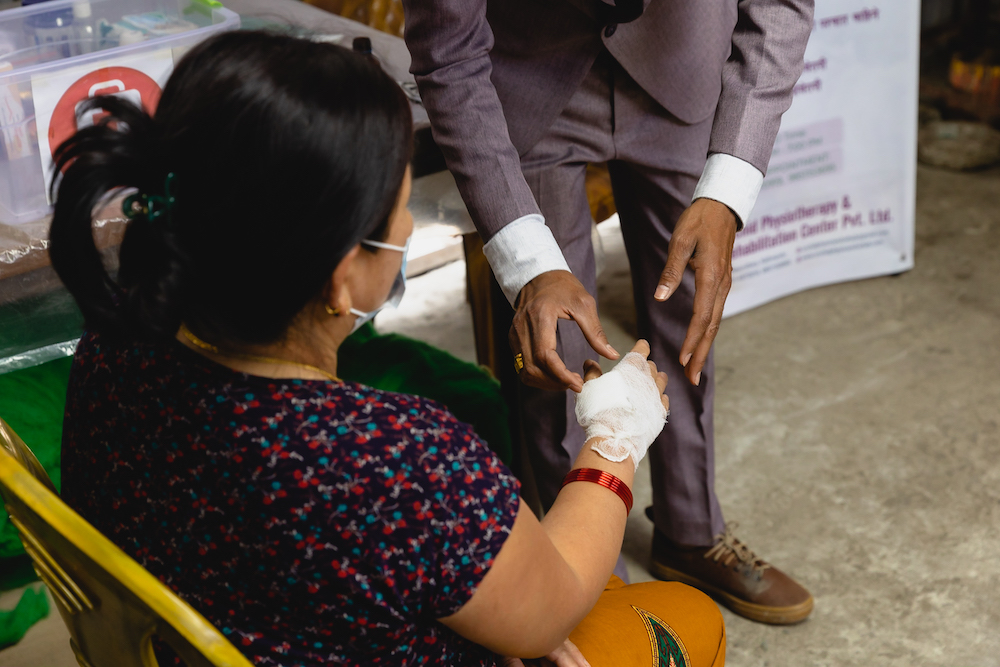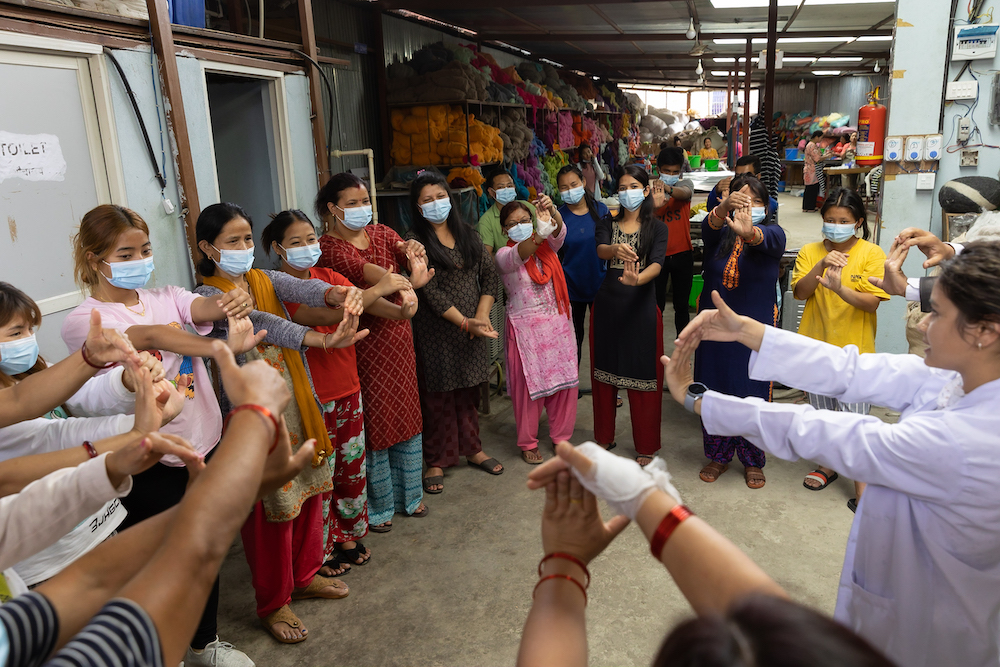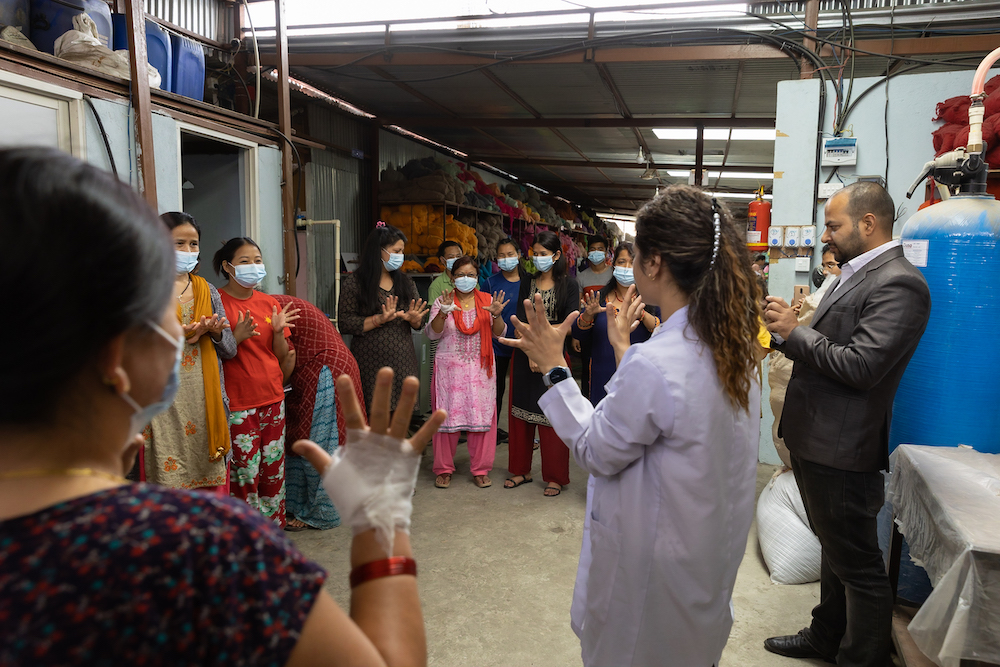 comments (0)
No comments at this moment
New comment