From "leave your office work at the office" to "working from home" our life has taken a sudden toll in recent years. The urge to flatten the curve of the corona pandemic as well as to keep the business running, work from home has become part of our life. 
The home office is a new trend in the work environment. Having a home office has become a part of the normal lives of many people today. And the fact that home office provides you with so many benefits that you can't get at an office has also led to most companies allowing their staffs to work from home.
The comfort that you get from the home office can help you concentrate and be productive. The comfort of home office ideas can make you feel secure as you are away from the stress of work in an office. 
While the comfort of working from home can be appealing, creating the perfect working environment can be challenging. With all the distractions from your noisy neighbor to your restless child, the luxury can turn into misery if you can't plan your work from home office set up.
Creating a productive home office requires much planning, ideas, and money. Well, this investment can give a great return in the future. And, here we bring you a few tips to set up a home office to keep you away from distractions and help you maximize and creativity.
But First...
Why invest in home office set up?
So why should you invest your money and ideas for home office design ideas? Well turns out, working from home has been more than a necessity. 
Recent studies show that workers on average spend less than 10 minutes a day being unproductive and are 47% more productive while working remotely from home. A study from Stanford has shown that performance can increase up to 13 percent by working from home and working remotely can increase productivity up to 77% altogether.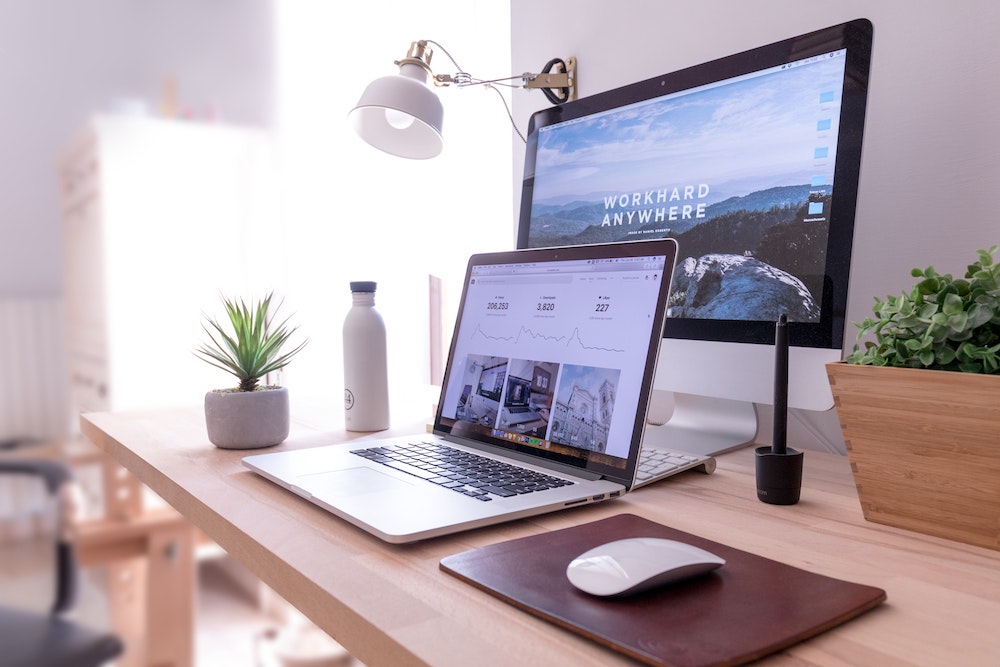 So are you planning to have or do you already have a home office environment? And do you want to be more productive and focused while working from home? 
Be it an entire room of your house or just a corner of your room, consider the following tips to make your home office a productive and organized space for working.
Dedicate Comfortable Workspace
Be it the corner of your living room or an empty room or even your balcony or garage, you have the freedom to choose your own space for your home office. But whichever the place you choose to have your home office, make sure it provides comfort to you while you work.
Well, the comfort here does not mean laying on your couch or in your bed where you easily fall asleep and lose your focus and productivity.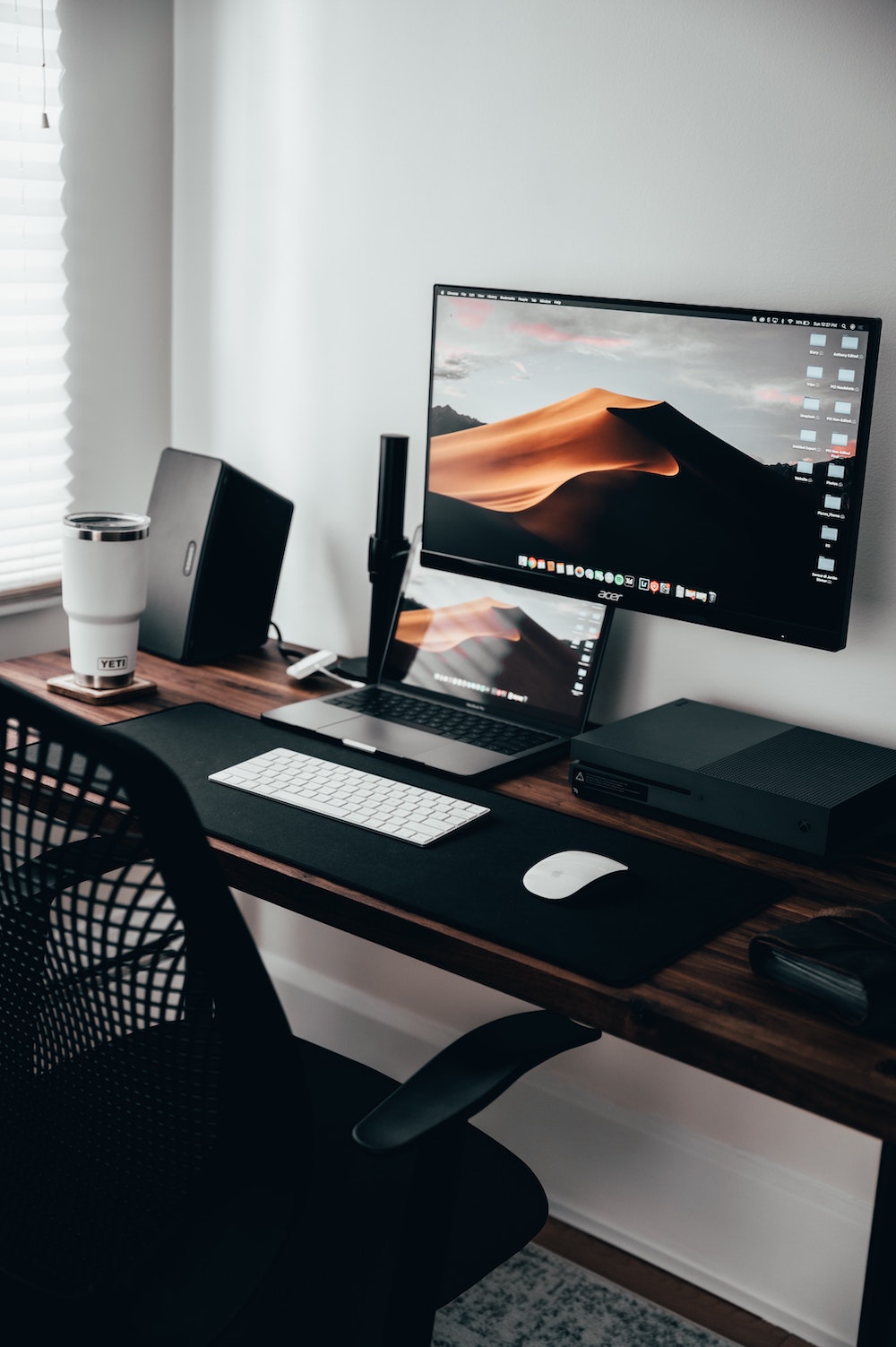 Try to choose low traffic, quite an area of your house that can separate your "home life" from a dedicated workspace. It's better if you have an empty room to set up your home office desk, but if not, you can always dedicate a specific space that can put you in a working mood.
Create a dedicated workspace with natural lighting, less noise, and enough space to have everything you need. This will enable you to keep yourself focused on your work and keep you on track.
Declutter Your Workspace
Most of our home office space is limited to a certain corner of the room or just a desk. Add a mess of unorganized papers and others, your limited workspace can look more compact. 
Cluttered space not only makes your workspace compact, but it can also even make your home office chaotic. This can lead to a delay in your work progress and hence make you less productive.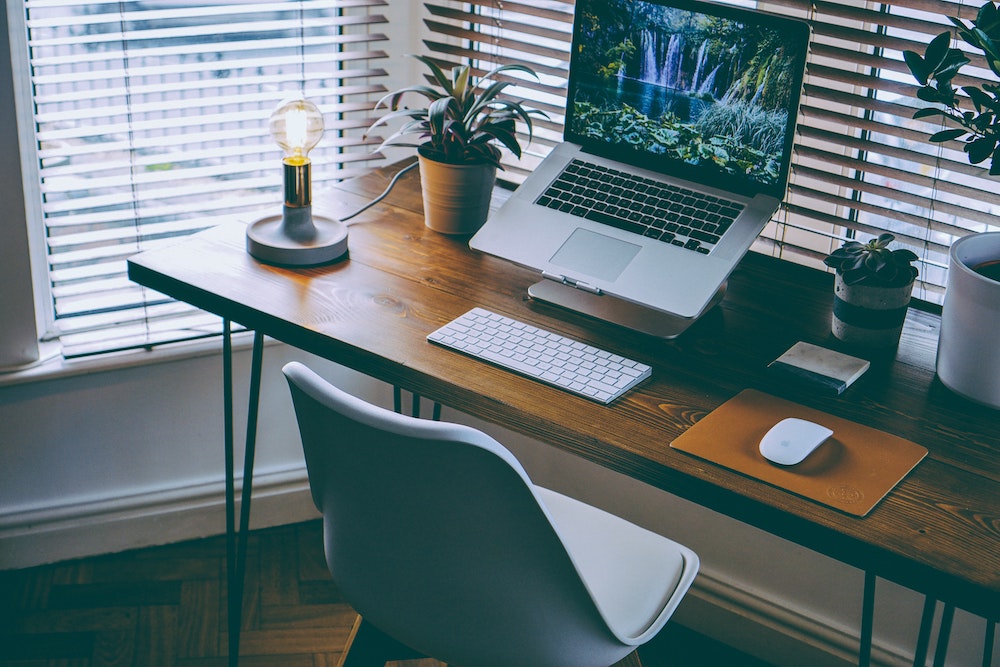 Adding storage space to your workspace can help to reduce the mess. You can choose different desks or office desks which we will talk about in the next point to reduce the clutter. Put away any unwanted things to make a clear desk that will lead to increased productivity with a clear mind.
You also don't want your deck to look empty. Keep a pen, a notebook, or a sticky note nearby so you don't have to look for it and become distracted.
Fit Your Furniture
Finding fitting furniture must be the priority for increasing your productivity in your work from home. Working from home means spending more time in your home office desk and chair and investing in the furniture will be worthwhile.
Be selective of the furniture so that it can make work comfortable as well as enhance the work experience. Invest in home office desks and chairs that are ergonomic and are adjustable. This not only allows your mind to organize its ideas and be creative but also be gentle on your neck and back while you workday long. 
As mentioned above, your furniture should have adequate space to store your mess as well as be wide enough to fit your appliances and other stationery items.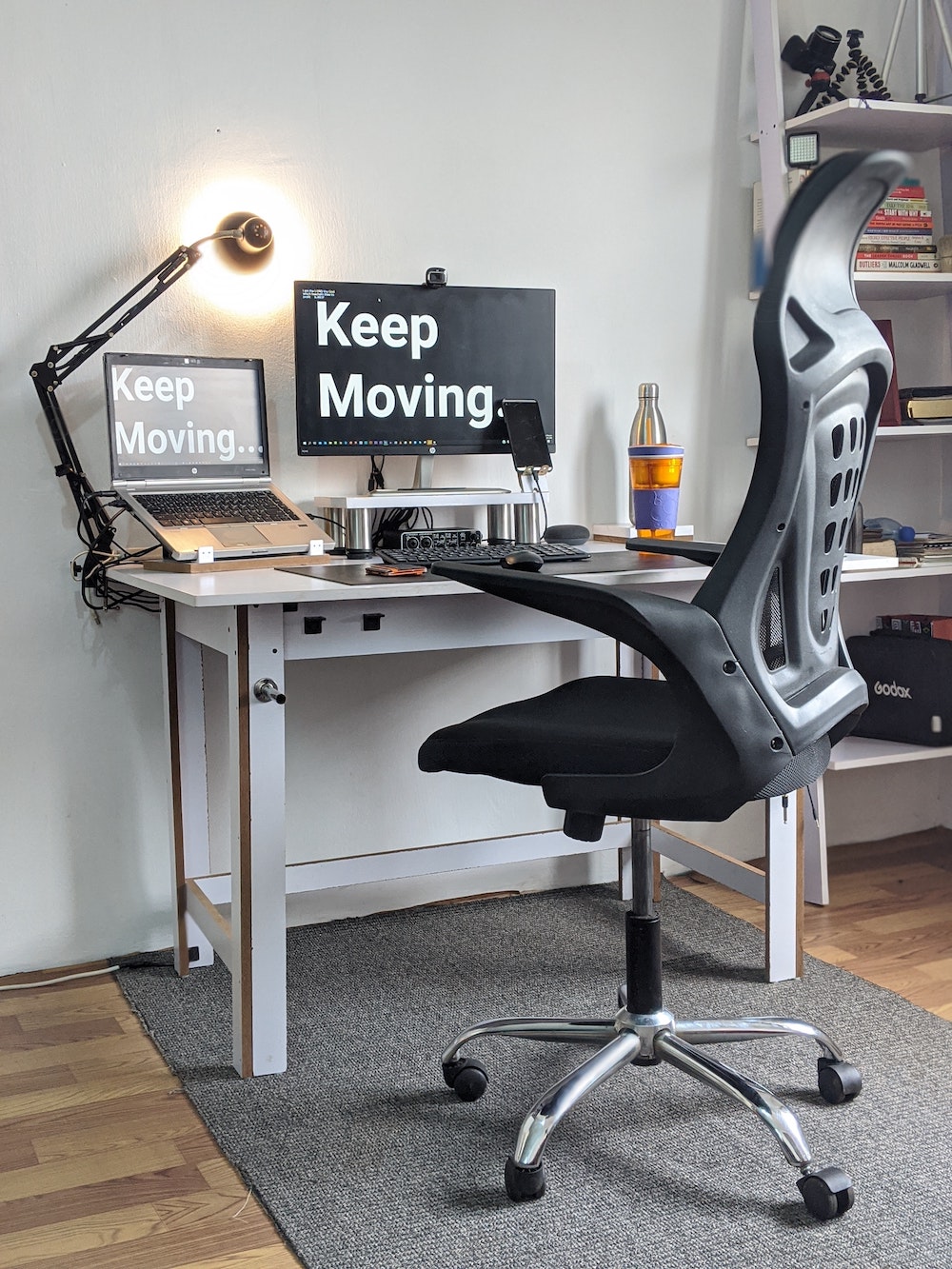 Not only your furniture but accessories that go along with your desks and chairs should also be in consideration for setting up a comfortable home office set up. Adding our felt coaster helps you to protect your countertops from scratches and spills from your coffee cups. 
Our seat cushion is also a perfect addition to your office setup. They are multi-purpose too and can be used in your daily living too. With stylish beautiful designs, our felt home decor products can help to enhance your productivity.
Delight With Light
Natural lighting is essential for any office space and much beneficial in the working environment. Lighting either natural or artificial can easily change the mood of your surroundings and is one of the easy ways to boost productivity in your home office. 
Lack of exposure to natural light or just light in general can cause problems both physically as well as mentally. Problems like laziness, fatigue, stress, headaches, and others are common to people who lack exposure to lights.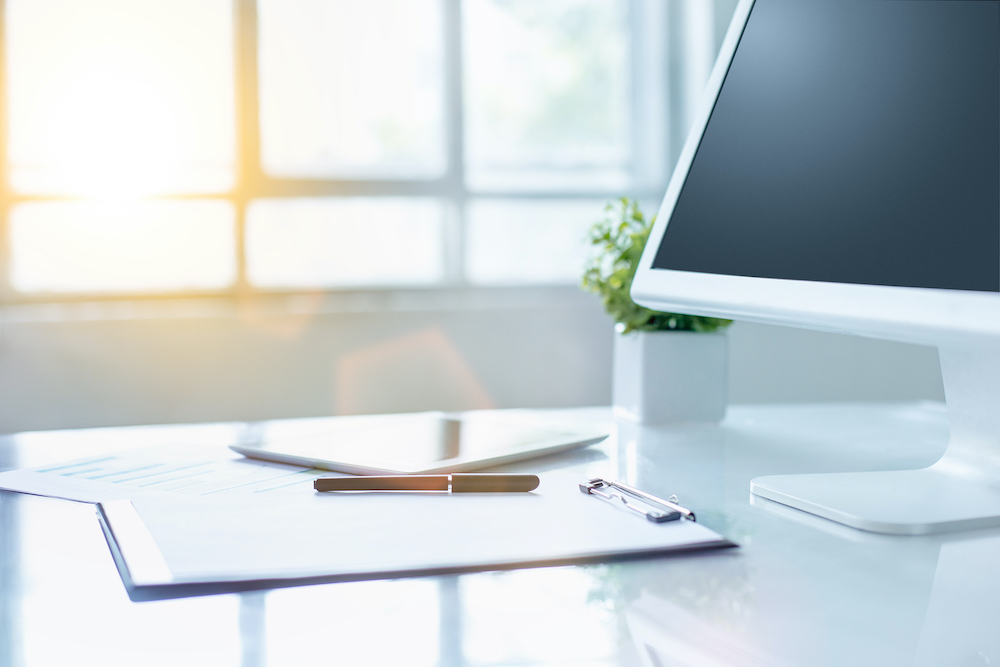 Natural light is the best against all the problems. It is also best if you want to be energy efficient in your homework office. Choose your work from home desk set near a window to allow much-needed light. If you can't position your home office near any natural light, you can always go for artificial light. 
It's best to ignore harsh, fluorescent lighting while installing artificial light. Instead, choose a sun-lit look with warm-hued light bulbs or anything that gives white and cool light. You can also install desk lights to enhance the lighting 
Emphasize In Color
The fact that we hear about the 'psychology of colors' is more than just a phrase. From traffic lights to warning signs to brands guidelines, colors make more sense.
Color psychology also helps you establish your mood and increase your productivity while working. Colors may have a significant influence on your mood and energy level. And choosing the right color can immensely affect feelings and behavior.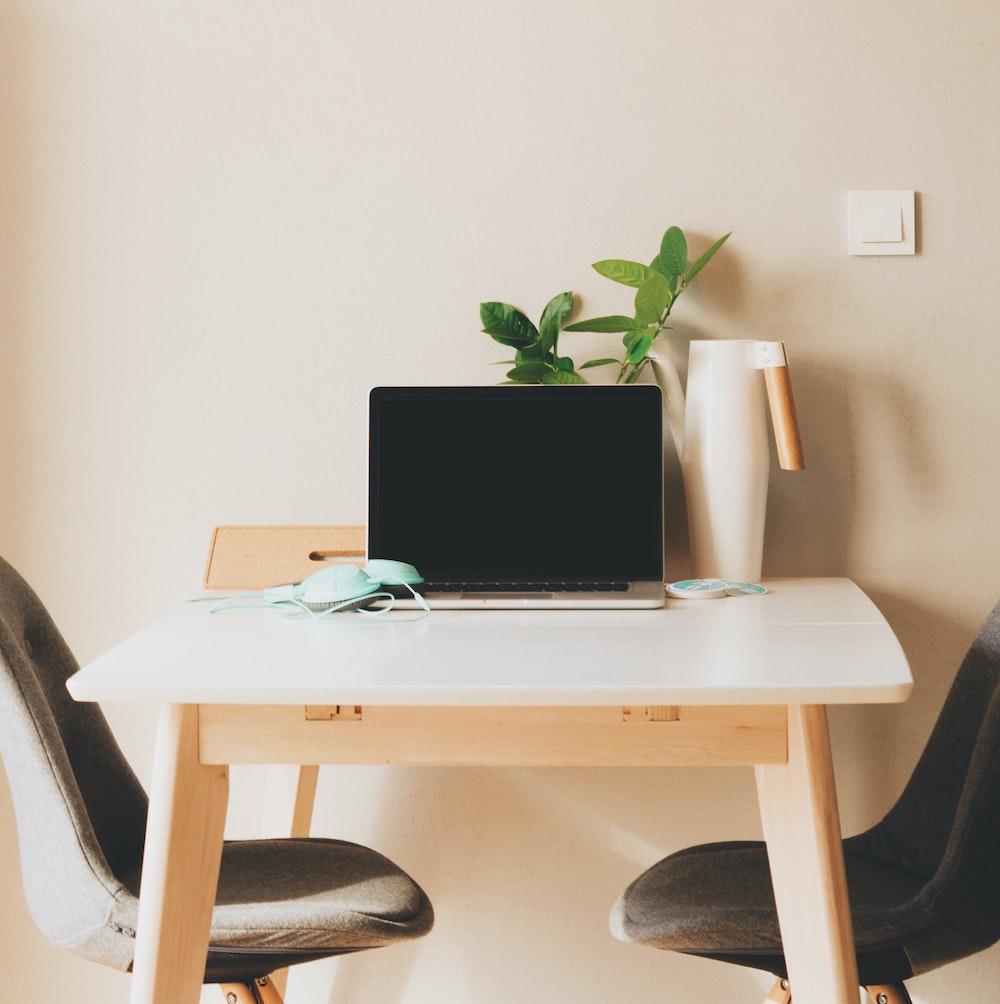 The green color is considered best for office painting as it evokes fresh emotion and helps to concentrate during work. Bright red and yellow hues might be distracting but slight use of red can help increase performance if you have to pay detailed attention in your work. Blue color helps maintain calmness and build trust and promote communication. 
Meanwhile, the colors mentioned might not be effective for every person as different people can respond differently. It is better to choose what fits best for you. If you are one of them and find living minimalistic or with a boho vibe to enhance your performance, this article will show you how to arrange your home with a boho or minimalist atmosphere.
You can incorporate colors through various design and decor items rather than just painting your walls in color. You can find various product made with 90+ color selection through our website that matches your need.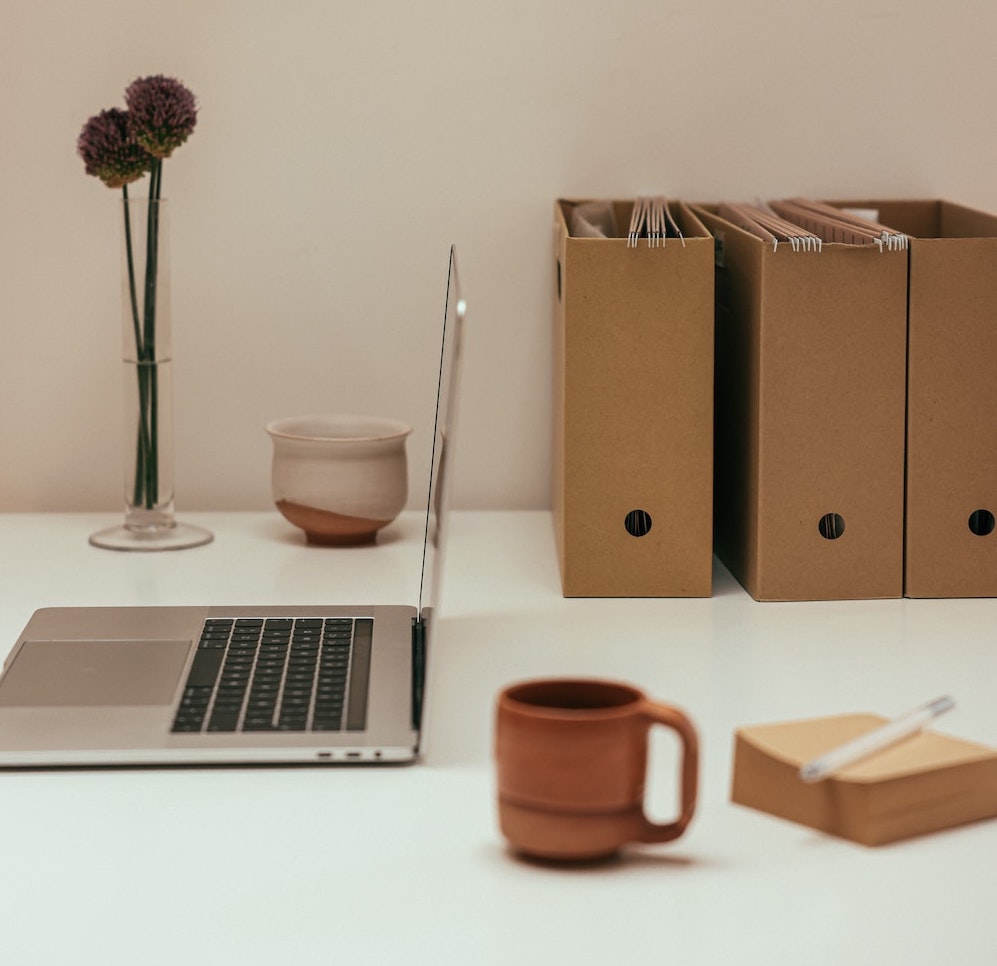 Get Some Privacy
Working from home can be fun for most of the reasons but not when you live with a whole family. Imagine you have to work under a lot of pressure or be creative at times and your children, pet, or others making constant noises in the background. 
Well, you can ignore them once or twice but not forever and then burst out hampering your work. But this doesn't mean everyone at home should go silent just because you are working from home. Thus, it is important to maintain privacy in your work area.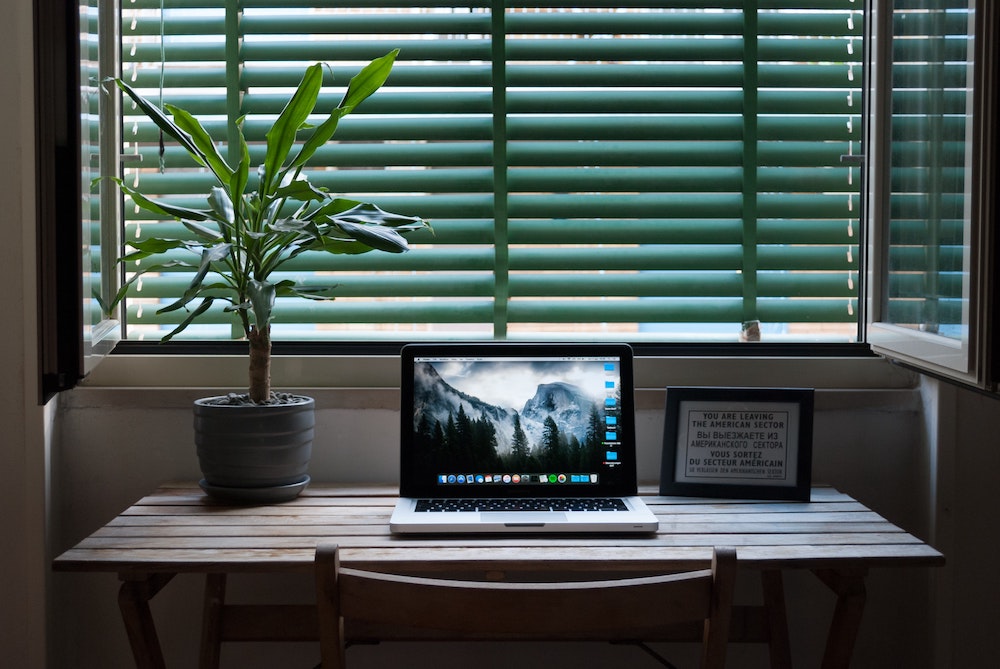 To have a comfortable working environment at home away from all the distractions, set your home office maintaining boundaries from the rest of the room. One can get productive once they can keep work and personal life separate. 
Choosing a private area should provide you with both sound and visual privacy from your surroundings. The private area should be the only area where you work and should be away from your personal life. This is to maintain your work-life balance. 
Maintaining Work-Life Balance While Working From Home
Working from home always begs one question. How to maintain a work-life balance? 
Maintaining a work-life balance is one of the crucial tasks that everyone should master. When someone has a good work-life balance, they can manage their time effectively so that they don't overwork. This can help people to ​​devote more time to other aspects of their lives such as family, friends, social events, etc.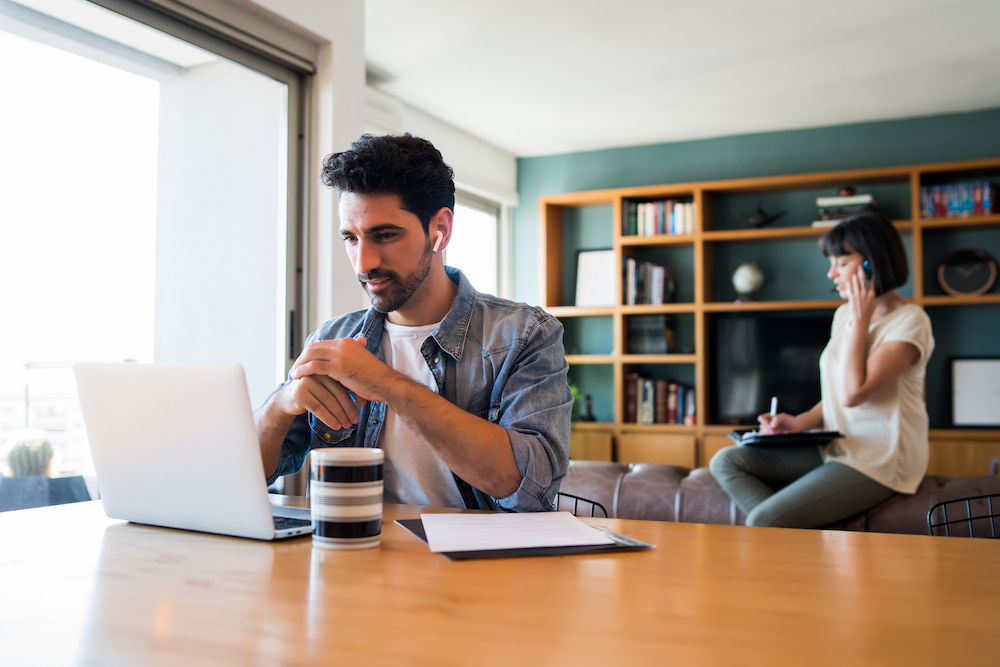 Maintaining a work-life balance is not hard as you think. Finding a work-life balance is all about planning and prioritizing your work. Here we have got a few tips to maintain a healthy work-life balance while you work from home.
Schedule your work time and try sticking to it. This helps you set time for your work as well as your family.
Make a plan for your after-work schedule to balance your personal life and get free of work fatigue. 
As stated above, have private space for your homework office.
Take a short break throughout the day to stretch your body.
Finally, eat healthy and timely. Working from home doesn't mean emptying out your refrigerator. 
Summing up all the points, we can say that remote working is here to stay and working from home can make you more productive than you think. All you need to have are our tips for setting up a home office that can enhance your work efficiency as well as help you maintain a work-life balance. 
Are you working from home currently? Have you been enjoying and being productive working from home? Tell us your experience working from home with us on our social media. Also, get some of the home decor products to boost your productivity from our website.